Thailam(Kshirabala oil) is a traditional Ayurvedic medicine used for the treatment of Diseases due to Vata dosha.
Indication
Ksheerabala Thailam(Kshirabala oil) Indication
Diseases due to Vata dosha – Vata roga
Useful in intercostal neuropathy
Application on feet
Oil application over feet
Precaution if you apply this oil over feet:
If you apply this oil on feet, make sure to wash off thoroughly with water or wipe off with cloth. The oil can make you slippery while walking.
After applying, make sure there are no oil spills on the floor. This can make the floor slippery.
Dose, Anupana
Dose: 12 g used externally for Abhyanga and Nasya also. or as directed by a Ayurvedic physician.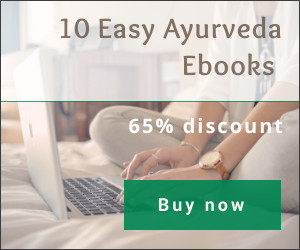 Anupana: Milk, Warm water.
How long to take?
This medicine is usually prescribed for a period of 1 – 2 months time.
Ingredients
Ksheerabala Thailam(Kshirabala oil) Ingredients
Bala kashaya – Sida cordifolia decoction – It improves strength.
Bala kalka – Sida cordifolia paste
Taila – oil
Kshira – milk – It nourishes body tissues.
Side effects and Precautions
There are no known side effects with this medicine. However, it is best to use this medicine under medical supervision. Store in a cool dry place, away from sunlight. Keep out of reach and sight of children. Seek your doctor's advice for its usage during pregnancy. This product can be safely used during lactation period and in children for a limited period of few weeks time for side effects and precautions.
Presentation, Manufacturer
Presentation: 100 ml
Leading manufacturers: Amritha-Naturmed's herbal products company, AVN Ayurveda Formulations Pvt. Ltd., Arya Vaidya Pharmacy Coimbatore Limited, Gururaja Ayurvedic Pharma, Kesari Kuteeram Private Limited, Kottakkal Ayurveda Pharmacy, Multani Pharmaceuticals Ltd., Mukthi Pharmaceuticals, Nagarjuna Pvt. Ayurvedic company – Ksheerabala Thailam, Shree Narnarayan Ayurvedic Pharmacy, Penta care Ayur pharma, Prakruti Life Science Pvt. Ltd, Sri Sri Tattva Ayurvedic company, Zandu Pharmaceutical Works Limited, Vaidyaratnam Ashtavaidyan Private Limited , Veda Ayurvedics Private Limited.
Shelf life, Effect On Tridosha
Shelf life: 3 years from the date of manufacturing.
Effect on Tridosha: It balances Vata, Pitta and Kapha Doshas.
During pregnancy, lactation
If you were using this oil before pregnancy without any allergic reaction, you can continue using this oil even during pregnancy.
If you have not used this product before and wish to use it during pregnancy, better to consult a doctor because it can cause skin allergy in some rare cases.
It is generally considered as safe to use during lactation, however consult your doctor for the right advice.
Can this product be applied after steam therapy?
No. Oil is best applied before steam therapy. This is as per basic Ayurvedic principles.