Viton 99 Capsule is a proprietary Ayurvedic medicine manufactured by BAN Labs Private Limited Company. It inhibits and reduces free radical damages and recurrent infection.
Viton 99 Capsule Indications/ usage
Inhibits and reduces free radical damages,
Builds natural resistance against recurrent infection,
Regulates metabolic activates,
supplementary nutrition in pregnancy weight.
Dosage
1-2 capsule three times a day.
or as directed by aAyurvedic physician.
With Other Medicines
With western medicines
Seek your doctor's advice if you are taking this product along with other western (allopathic/modern) medicines. Some Ayurvedic herbs can interact with modern medicine.
If both Ayurvedic and allopathic medicines are advised together, then it is best to take allopathic medicine first, wait for 30 minutes and then, after a gap of 15 – 30 minutes, take Ayurvedic medicine or as directed by the physician.
Can this be used while taking Homeopathic medicine?
Yes. This product does not react with homeopathic medicine.
With supplements like multivitamin tablets, Omega 3 fatty acids etc?
Yes. Generally, this product goes well with most of the dietary supplements. However, if you are taking more than one product per day, please consult your doctor for an opinion.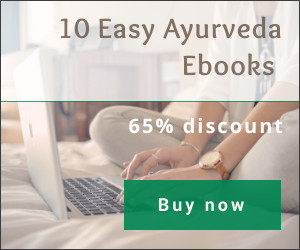 Ingredients
Each 500 mg viton 99 capsule contains
Ashwagandha – Withania somnifera – 50.00 mg – It has rejuvenating properties.
Shatavari – Asparagus racemosus – 50.00 mg
Gajar – Daucus carota – 25.00 mg – It has anti-oxidant activity.
Akhrot – Juglans regia – 25.00 mg – It has Anti-proliferative and anti- oxidant activity
Vidarikand – Pueraria tuberosa – 25.00 mg
Varahikand – Dioscorea bulbifera – 25.00 mg
Bala – Sida cordifolia – 25.00 mg
Amla – Phylanthus emblica – 25.00 mg
Brahmi – Bacopa monnieri – 25.00 mg
Shankhpushpi – Convolvulus pleuricaulis – 25.00 mg
Mushkdana – Hibiscus abelmoschus – 25.00 mg
Nagarmoth – Cyperus scariosus – 20.00 mg
Giloy – Tinospora cordifolia – 20 mg
Shunti – Zingiberr officinale – 10.00 mg
Maricha – Piper nigrum – 20.00 mg
Pippali – Piper longum – 20.00 mg
Viton 99 Capsule Side effects
There are no known side effects with this medicine.
However, it is best to use this medicine under medical supervision.
Store in a cool dry place, away from sunlight.
Keep out of reach and sight of children.
Seek your doctor's advice for its usage during pregnancy.
This product can be safely used during lactation period and in children for a limited period of few weeks time.
Presentation, Manufacturer
Presentation: 10 capsules
Manufactured by: BAN Labs Private Limited