Vitang Forte Capsule is a proprietary Ayurvedic medicine manufactured by Biotique Advanced Ayurveda Company. It increases Sexual desire and Improves sexual performance.
Vitang forte Capsule Indications
Increases Sexual desire, Improves Sexual performance,
Rejuvenator, Restorative,
Corrects sperm mobility and viscosity
and useful in premature ejaculation.
Dosage
Two capsules after meals with milk/water
or as directed by the physician.
How long to take?
This medicine can be taken for a period of 6 – 8 weeks as per doctors advice. After that time, usually the dose is gradually reduced and the medicine is stopped in next 6 weeks of time.
With Other Medicines
With western medicines
Seek your doctor's advice if you are taking this product along with other western (allopathic/modern) medicines. Some Ayurvedic herbs can interact with modern medicine.
If both Ayurvedic and allopathic medicines are advised together, then it is best to take allopathic medicine first, wait for 30 minutes and then, after a gap of 15 – 30 minutes, take Ayurvedic medicine or as directed by the physician.
Can this be used while taking Homeopathic medicine?
Yes. This product does not react with homeopathic medicine.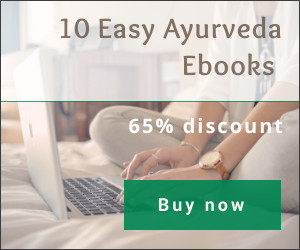 With supplements like multivitamin tablets, Omega 3 fatty acids etc?
Yes. Generally, this product goes well with most of the dietary supplements. However, if you are taking more than one product per day, please consult your doctor for an opinion.
Vitang forte Capsule Ingredients
Each capsule contains:
Ras sindur – 10 mg – It improves immunity and strength.
Bang bhasma (vanga) – Tin – 20 mg – It has Aphrodisiac properties.
Mukta sukti bhasma – Pearl Oyster – 25 mg
Abhrak bhasma – Calcined mica ash – 10 mg
Powder of: Suddha Shilajeet – Asphaltum – 50 mg -It increases total testosterone, free testosterone and dehydro-epiandrosterone.
Shyam Musli – 130 mg
Safed musli – 80 mg – It improves the body stamina.
Beej band – Sida cordifolia – 50 mg
Kaunch ke beej – Mucuna pruriens Hook – 30 mg
Gokhru mangi – Tribulus terrestris – 80 mg
Kharenti ke beej – 40 mg
Naag kesar – Mesua ferrea – 20 mg
Khas khas – Chrysopogon zizanioides -15 mg
Side effects
There are no recorded side effects with this medicine.
It is usually prescribed in a lower dose during lactation and in children.
Consult your doctor for its usage during pregnancy.
Store in a cool dry place, away from sunlight.
Presentation, Manufacturer, Shelf life
Presentation: 10 capsules.
Manufactured By: Biotique Advanced Ayurveda Company.
Shelf life – 3 years from the date of manufacture.