UTN Syrup is a proprietary Ayurvedic medicine manufactured by Sneha Natura Company. It is mainly used in the treatment of Irregular menstrual cycle, Painful menstruation diseases.
UTN Syrup Indications
DUB
excessive uterine bleeding
frequent menstrual cycle,
Irregular menstrual cycle,
Painful menstruation,
premenstrual syndrome postmenopausal syndrome.
Dosage
10 ml b.i.d/t.i.d
or as directed by a Ayurvedic physician
How long to take?
This medicine can be taken for a period of 6 – 8 weeks as per doctors advice. After that time, usually the dose is gradually reduced and the medicine is stopped in next 6 weeks of time.
With Other Medicines
With western medicines
Seek your doctor's advice if you are taking this product along with other western (allopathic/modern) medicines. Some Ayurvedic herbs can interact with modern medicine.
If both Ayurvedic and allopathic medicines are advised together, then it is best to take allopathic medicine first, wait for 30 minutes and then, after a gap of 15 – 30 minutes, take Ayurvedic medicine or as directed by the physician.
Can this be used while taking Homeopathic medicine?
Yes. This product does not react with homeopathic medicine.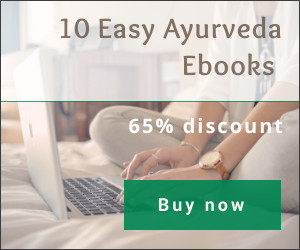 With supplements like multivitamin tablets, Omega 3 fatty acids etc?
Yes. Generally, this product goes well with most of the dietary supplements. However, if you are taking more than one product per day, please consult your doctor for an opinion.
Ingredients
Each 5 ml contains extracts of:
Ashoka – Saraca indica – 600 mg – It is a uterine tonic.
Udumbara – Ficus glomerata – 200 mg – Being astringent herb, it brings about Stambhana – blocking effect.
Lodhra – Symplocos racemosa – 200 mg
Ashwagandha – Withania somnifera – 200 mg
Haritaki – Terminalia chebula – 40 mg
Vasa – Adhatoda vasaca – 20 mg
Bibheetaki – Terminalia bellerica – 20 mg
Amalaki – Emblica officinale – 20 mg
Vata – Ficus bengalensis-20 mg
Dhataki pushpa – Woodfordia fruticosa – 20 mg
Nagakesara – Mesua ferra – 20 mg
Jeeraka – Cuminum cyminum -20 mg
Musta – Cyperus rotundus – 20 mg
Daruharidra – Berberis aistata – 20 mg
UTN Syrup Side effects
There are no recorded side effects with this medicine.
It is usually prescribed in a lower dose during lactation and in children.
Consult your doctor for its usage during pregnancy.
Store in a cool dry place, away from sunlight.
Seek your doctor's advice if you are diabetic. In diabetic patients, only if the blood sugar is under good control, then this medicine can be given. 
Presentation, Manufacturer, Shelf life
Presentation: 200 ml
Manufactured by: Sneha Natura
Shelf life – 3 years from the date of manufacture.