Su-varna hair vitaliser is a proprietary Ayurvedic medicine manufactured by Ban Labs Company. It Improves blood circulation to hair roots& follicles and Checks infection.
Indications
Su-varna hair vitaliser Indication/usage
Improves blood circulation to hair roots& follicles, eliminates flaky dandruff& soothes itchy scalp, Checks infection, controls falling of hair, protects from U.V radiation damages, malnutrition of hair body, splitting of hair.
Direction for use
apply 4 to 5 ml on scalp for 3 to 4 times a week. For external use only.
How long to take?
This medicine can be applied for a period of 6 – 8 weeks as per doctors advice. After that time, usually the dose is gradually reduced and the medicine is stopped in next 6 weeks of time.
How to wash off the hair oil?
Wait for at least 30 minutes before washing hair. Longer the delay, better (except for very oily hairs). It is best to use herbal hair wash powders to wash off the hair oil. One or two rounds of wash with hair wash powder will get rid off oil from hair. It is very fine, even if some amount of oiliness remains on the hair.
Traditional treatises mention cold water to wash hair and face. (Reference: Ashtanga Sangraha, Sutrasthana, Dinacharya chapter). But to wash oily hair, lukewarm water can also be used. Avoid very hot water for hair wash.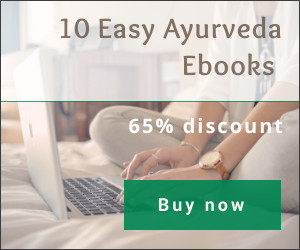 Ingredients
each 10 ml su-varna hair vitaliser contains:
Amla – Embelica officinalis – 2.10% – It act as normal and world's oldest hair conditioner and provide excellent nourishment.
Baheda – Terminalia belerica – 1.20%
Haritaki – Terminalia chebula – 1.20%
Brahmi – Bacopa monnieri – 0.50%
Bhringaraj – Eclipta alba – 1.00% – The leaf extract con­tains chem­i­cals that speed up the heal­ing process for dam­aged hair fol­li­cles.
Badi elaychi – Amomum subulatum – 0.50%
Khas – Vetiveria zizanioides – 0.25%
Jyotishmati – Celastrus paniculatus – 0.25%
Datura – Datura metel – 0.50%
Chameli – Jasminum officinale – 0.50%
Jatamansi – Nardostachys jatamansi – 0.50%
Karanja – Pongamia glabra – 0.50%
Gunja – Abrus precatorius – 025%
Sikakai – Acacia concinna – 0.25% – Acacia concinna possess significant antidermatophytic against the dermatophyts.
Vacha – Acorus calamus – 0.25%
Akarkara – Anacyclus pyrethrum – 0.25%
Satavari – Asparagus racemosus – 0.25%
Neem – Azadirachta indica – 0.25%
Rasot – Berberis lyceum – 0.25%
Lavanga – Caryophyllus aromaticus – 0.10%
Nagar moth – Cyperus scariosus – 0.10%
Yashti madhu – Glycyrrhiza glabra – 0.25%
Nili – Indigofera tinctoria – 0.25% – Improves hair strength, promotes hair growth.
Mahendi – Lawsonia inermis – 0.25% – The antidermatophytic activity of ethanol, ethyl acetate and hexane extracts of L. inermis were tested.
Tulsi – Ocimum sanctum – 0.25%
Genda -Tagetes erecta – 0.050%
Raktachandana – Pterocarpus santalinus – 0.40%
Chirayta – Swertia chirayita – 0.40%
Neem – Azadirachta indica – 0.40%
Haldi – Curcuma longa – 0.40%
Daru haldi – Berberis lyceum – 0.40%
Mandur – Ferri peroxi dumrubrum – 1.00%
Dugdha – 10.00%
Til-Seasmum indicum – 30.50%
Jaitoon – Olea europaea – 0.40%
Bijora – Citrus media – 1.00%
Badam – Prunus amygdalus – 0.40%
Godhuma- Triticum sativum-1.50%
Harichai-Andropogon citrates- o.10%
Sugandhit dravyas – 2.40%
Nariyala – Cocos nucifera – 63.70% – Improves blood circulation to hair roots and follicles.
Side Effects
Su-varna hair vitaliser Side effects
There are no recorded side effects with this medicine.
It is usually prescribed in a lower dose during lactation and in children.
Consult your doctor for its usage during pregnancy.
Store in a cool dry place, away from sunlight.
Presentation, Manufacturer, Shelf life
Presentation: in 60 ml, 100 ml and 200 ml bottle.
Manufactured By: Ban Labs company
Shelf life – 3 years from the date of manufacture.
During pregnancy, lactation
If you were using this oil before pregnancy without any allergic reaction, you can continue using this oil even during pregnancy.
If you have not used this product before and wish to use it during pregnancy, better to consult a doctor because it can cause skin allergy in some rare cases.
It is generally considered as safe to use during lactation, however consult your doctor for the right advice.
Can this product be applied after steam therapy?
No. Oil is best applied before steam therapy. This is as per basic Ayurvedic principles.