Rovaan Kesh Taila s a proprietary Ayurvedic medicine manufactured by Multani Pharmaceuticals Limited. It mainly helps resulting in healthy and long, lustrous hair.
Rovaan Kesh Taila Uses
Nourishes dehydrated and weakened hair by providing required essential fatty acids through its unique formula, resulting in healthy, long, lustrous hair, controls premature greying and hair loss.
Dosage
10-20 ml or as directed by the physician.
How to wash off the hair oil?
Wait for at least 30 minutes before washing hair. Longer the delay, better (except for very oily hairs). It is best to use herbal hair wash powders to wash off the hair oil. One or two rounds of wash with hair wash powder will get rid off oil from hair. It is very fine, even if some amount of oiliness remains on the hair.
Traditional treatises mention cold water to wash hair and face. (Reference: Ashtanga Sangraha, Sutrasthana, Dinacharya chapter). But to wash oily hair, lukewarm water can also be used. Avoid very hot water for hair wash.
Application on feet
Oil application over feet
Precaution if you apply this oil over feet:
If you apply this oil on feet, make sure to wash off thoroughly with water or wipe off with cloth. The oil can make you slippery while walking.
After applying, make sure there are no oil spills on the floor. This can make the floor slippery.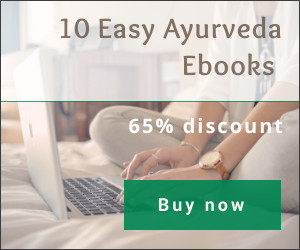 Ingredients
Each 10 ml contains
Bhringaraj – Eclipta Alba – 300 mg – Widely used in the hair fall treatment.
Padmakha – Prunus puddum – 250 mg
Lodhra – Symplocos racemosa – 200 mg
Bala – Sida cordifolia – 200 mg
Madhuyashti – Glycyrrhiza glabra – 200 mg – It nourishes the hair, improves hair quality, prevents hair fall, makes it grow long and shiny.
Prapaundarika – Nelumbo nucifera – 100 mg
Bibhitaki – Terminlia bellirica – 100 mg
Amalaki – Emblica officinalis – 100 mg
Brahmi – Bacopa monnier – 50 mg
Methi – Trigonella foenum graecum – 50 mg – Prevents hair fall and promotes the hair growth.
Neem – Azadirachta indica – 50 mg
Turmeric – Curcuma longa – 40 mg
Japapushpa – Hibiscus rosasinensis – 25 mg
Indravaruni – Citrullus colocynthis – 25 mg
Manjistha – Rubia cordifolia – 5 mg
Rosemary oil – Rosmarinus officinalis – 0.01 ml
Tila taila – Sesamum indicum
Milk
Rovaan Kesh Taila Side effects
There are no recorded side effects with this medicine.
This product is meant only for external application.
Store in a cool dry place, away from sunlight.
Avoid accidental oral intake. Keep out of reach and sight of children.
Presentation, Manufacturer, Shelf life
Presentation: 100 ml
Manufactured By: Multani Pharmaceuticals Limited
Shelf life – 3 years from the date of manufacture.
During pregnancy, lactation
If you were using this oil before pregnancy without any allergic reaction, you can continue using this oil even during pregnancy.
If you have not used this product before and wish to use it during pregnancy, better to consult a doctor because it can cause skin allergy in some rare cases.
It is generally considered as safe to use during lactation, however consult your doctor for the right advice.
Can this product be applied after steam therapy?
No. Oil is best applied before steam therapy. This is as per basic Ayurvedic principles.