Efiplus capsule is a proprietary Ayurvedic medicine manufactured by Solumiks Pharmaceuticals. Efiplus is a comprehensive Ayurvedic hematinic. It provides a rich natural source of iron.
Unlike other hematinics gastric irritation and other gastro-intestinal disturbances are less with Efiplus. Also, better absorption and assimilation of iron is ensured due to the presence of natural bioavailability enhancer.
Uses
Benefits of Efiplus Capsule:
Increases hemoglobin levels.
Ensures better absorption of iron and corrects iron deficiency.
Ensures greater therapeutic efficacy.
Possesses excellent GI tolerance.
Indications
Indication of Efiplus Capsule:
Iron deficiency anemia.
Contents
Ingredients of Efiplus Capsule:
Each capsule contains –
Shuddha Kasisa – 200 mg – It is an Ayurvedic medicine, prepared from Green Vitriol – Ferrous Sulphate. It is used in Ayurvedic treatment of Anemia, Fever, Spleen diseases etc.
Musta – Cyperus rotundus – 100 mg – Nut grass improves lactation, relieves fever, burning sensation, excessive thirst. Commonly known as nut grass, it is also used in treating diarrhea, dyspepsia, herpes and more.
Shunti – Zingiber officinalis – Ginger – 100 mg
Pippali – Piper longum – Long pepper – 100 mg
Yastimadhu extract – Glycyrrhiza glabra – Licorice – 100 mg.
Each Efiplus Capsule provides approximately 50 mg of elemental iron. Therwefore the recommended b.i.d. dose will provide approximately 100 mg of elemental iron per day. In the clinical trial conducted at KEM hospital, Mumbai, Efiplus Capsule in a prescribed dose was found to possess hematinic properties comparable to that of Ferroussulphate. The number of patients responding to Efiplus were more. The formulation was well tolerated. It therefore appears to be an effective and clinically safe formulation.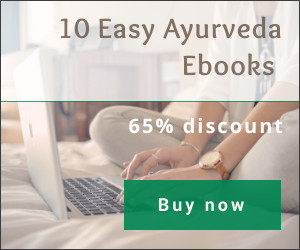 Dose
Dosage of Efiplus Capsule:
1 capsule twice a day, or as directed by the physician.
With western medicines
Seek your doctor's advice if you are taking this product along with other western (allopathic/modern) medicines. Some Ayurvedic herbs can interact with modern medicine.
If both Ayurvedic and allopathic medicines are advised together, then it is best to take allopathic medicine first, wait for 30 minutes and then, after a gap of 15 – 30 minutes, take Ayurvedic medicine or as directed by the physician.

Can this be used while taking Homeopathic medicine?
Yes. This product does not react with homeopathic medicine.

With supplements like multivitamin tablets, Omega 3 fatty acids etc?
Yes. Generally, this product goes well with most of the dietary supplements. However, if you are taking more than one product per day, please consult your doctor for an opinion.
How long to use?
This product can be used for a period of 2 – 3 months of time, based on your doctor's advice.
Side effects
Side effects of Efiplus Capsule:
There are no known side effects with this medicine.
However, it is best to use this medicine under medical supervision.
Store in a cool dry place, away from sunlight.
Keep out of reach and sight of children.
Seek your doctor's advice for its usage during pregnancy.
This product can be safely used during lactation period and in children for a limited period of few weeks time.
Package,Manufacturers and Shelf life
Presentation & Package:
Blister pack of 10*6 capsules.
Manufactured by: Solumiks Pharmaceuticals.
Shelf life: 3 years from the date of manufacturing.