Dysentrol tablet is a proprietary Ayurvedic medicine manufactured by Shree Dhanwantari Herbal Pharmaceuticals. It is an anti-diarrhoeal drug.
Indications
Indication of Dysentrol Tablet:
Acute & chronic diarrhea
Amoebiasis
Psychogenic diarrhoea
Dose
Dosage of Dysentrol Tablet:
1-2 tablets thrice a day or as directed by the physician.
With western medicines
Seek your doctor's advice if you are taking this product along with other western (allopathic/modern) medicines. Some Ayurvedic herbs can interact with modern medicine.
If both Ayurvedic and allopathic medicines are advised together, then it is best to take allopathic medicine first, wait for 30 minutes and then, after a gap of 15 – 30 minutes, take Ayurvedic medicine or as directed by the physician.

Can this be used while taking Homeopathic medicine?
Yes. This product does not react with homeopathic medicine.

With supplements like multivitamin tablets, Omega 3 fatty acids etc?
Yes. Generally, this product goes well with most of the dietary supplements. However, if you are taking more than one product per day, please consult your doctor for an opinion.
How long to use?
This product can be used for a period of 1-2 months of time, based on your doctor's advice.
Contents
Ingredients of Dysentrol Tablet:
Each tablet contains –
Kutaja – Holarrhena antidysentrica –53.57 mg
Bilva – Aegle marmelos – 53.57 mg
Khadira – Acacia catechu – 42.86 mg
Haridra – Curcuma longa – 35.71 mg – turmeric
Indrayava – Holarrhena antidysentrica – 35.71 mg
Mocharasa – Salmalia malabarica – 34.29 mg
Marophali – Helicteres isora – 22.85 mg – Helicteres isora – East Indian Screw tree is an Ayurvedic herb used in treating diarrhea, dysentery, abdominal colic pain, intestinal parasites etc. Its root,stem bark, fruits are used for medicinal purposes.
Amra majja – Magnifera indica – 17.86 mg
Musta – Cyperus rotendus – 17.86 mg
Rasona – Garlic – Allium sativum – 17.86 mg – Garlic is anti aging spice. It is hot, cleansing, cardiac tonic, digestive, good for eyes, improves hair strength and quality, useful in cough, asthma etc. But needs some precautions while administering it.
Shatapushpa – Foeniculum vulgare – 17.86 mg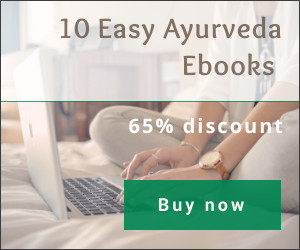 Bola parpati – 11.43 mg – Bol Parpati is an Ayurvedic medicine, with herbal and mineral ingredients, in powder form. It is used in Ayurvedic treatment of menorrhagia, metrorrhagia and such other bleeding disorders.
Dhataki – Woodfordia fruticosa – 11.43 mg
Jatiphala – Myristica fragrans – 11.43 mg
Pudina – Mentha piperita – 11.43 mg
Shankha bhasma – 11.43 mg
Ahiphena – Papaver somniferum – 9.64 mg
Rala – Shorea robusta – 7.14 mg
Hingu – Ferula asafoetida – 3.21 mg
Side effects
Side effects of Dysentrol Tablet:
There are no recorded side effects with this medicine.
This product should be taken strictly under medical supervision.
Avoid this during pregnancy and lactation.
Seek your doctor's advice for its usage in children.
Store in a cool, dry place, away from sunlight.
Keep out of reach and sight of children.
Package,manufacturers and shelf life
Presentation & Package:
Blister pack of 10*10 tablets.
Manufactured By: Shree Dhanwantari Herbal Pharmaceuticals
Shelf life: 3 years from the date of manufacturing.