Drill Expectorant Syrup is a proprietary Ayurvedic medicine manufactured by BAN Labs Ltd. It is a perfect solution for productive asthmatic cough, laryngitis, tonsillitis.
Productive cough and asthma are such irritable conditions disturbing patients in their daily life specially during the attacks, asthma shows recurrent attack of airway obstruction -bronchospasm, the spasm resolves either spontaneously or responds to proper treatment. Drill is a complete therapy for productive and asthmatic cough.
Uses
Benefits of Drill Expectorant Syrup:
Relieves bronchial inflammation.
Offers anti-histaminic action with excellent bronchodilator effect, thereby induces sound sleep in patients.
Dissolves sputum & phlegm.
Helpful in tonsillitis.
Indications
Indication of Drill Expectorant Syrup:
Acute & chronic bronchitis
Asthmatic cough
Pharyngitis
Laryngitis
Tonsillitis
Read related: Tonsillitis Ayurvedic Treatment, Herbs, Home Remedies
Dose
Dosage of Drill Expectorant Syrup:
Adults – 1 tsp 3 times a day.
Children – ½ tsp 3 times a day or as directed by the physician.
With western medicines
Seek your doctor's advice if you are taking this product along with other western (allopathic/modern) medicines. Some Ayurvedic herbs can interact with modern medicine.
If both Ayurvedic and allopathic medicines are advised together, then it is best to take allopathic medicine first, wait for 30 minutes and then, after a gap of 15 – 30 minutes, take Ayurvedic medicine or as directed by the physician.

Can this be used while taking Homeopathic medicine?
Yes. This product does not react with homeopathic medicine.

With supplements like multivitamin tablets, Omega 3 fatty acids etc?
Yes. Generally, this product goes well with most of the dietary supplements. However, if you are taking more than one product per day, please consult your doctor for an opinion.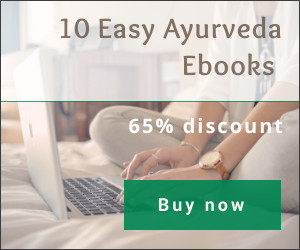 How long to use?
This product can be used for a period of 2 – 3 months of time, based on your doctor's advice.

Contents
Ingredients of Drill Expectorant Syrup:
Each 10 ml of syrup contains –
Vasaka – Adathoda vasica – 30 mg
Yastimadhu – Glycyrrhiza glabra – 30 mg
Kantakari – Solanum xanthocarpum – 30 mg
Parasika yavani – Hyoscyamus niger – 10 mg – Henbane – Hyoscyamus niger Linn is a famous herb used for treating intestinal and stomach spasms. Its leaves and leaf oil is quite commonly used in Ayurvedic treatment. But care should be taken to avoid over-dosing this important herb.
Navasagara – Ammonium chloride – 100 mg
Pudina satva – Mentha piperita – 7 mg – Pudina – Mentha piperita is a plant which is used for the treatment of indigestion, pain in joints, diarrhea, cough, dysmenorrhea and fever.
Flavored syrup base – q.s.
Side effects
Side effects of Drill Expectorant Syrup:
There are no known side effects with this medicine.
However, it is best to use this medicine under medical supervision.
This product is not suitable for people with high blood sugar.
Store in a cool dry place, away from sunlight.
Keep out of reach and sight of children.
Seek your doctor's advice for its usage during pregnancy.
This product can be safely used during lactation period and in children for a limited period of few weeks time.
Package,Manufacturer and Shelf life
Presentation & Package:
Bottle pack of 100 ml.
Manufactured by: BAN Labs Ltd
Shelf life: 3 years from the date of manufacturing