Dimag Amrit Syrup & Tablet are the proprietary Ayurvedic medicines manufactured by Herbotech Pharmaceuticals. These are the memory boosters.
Indications
Indication of Dimag-Amrit Syrup & Tablet:
General mental debility
Anxiety
Stress & strain
Loss of memory
Insomnia
To improve general intelligence & concentration power.
Read related: How to Improve Brain Speed and Memory Space? 25 Sure Shot Tips
Dose
Dosage of Dimag-Amrit Syrup & Tablet:
Syrup – 2 tsp twice a day before meals.
Tablet – 1-2 tablets twice a day before meals.
With western medicines
Seek your doctor's advice if you are taking this product along with other western (allopathic/modern) medicines. Some Ayurvedic herbs can interact with modern medicine.
If both Ayurvedic and allopathic medicines are advised together, then it is best to take allopathic medicine first, wait for 30 minutes and then, after a gap of 15 – 30 minutes, take Ayurvedic medicine or as directed by the physician.

Can this be used while taking Homeopathic medicine?
Yes. This product does not react with homeopathic medicine.

With supplements like multivitamin tablets, Omega 3 fatty acids etc?
Yes. Generally, this product goes well with most of the dietary supplements. However, if you are taking more than one product per day, please consult your doctor for an opinion.
How long to use?
This product can be used for a period of 2 – 3 months of time, based on your doctor's advice.
Contents
Ingredients of Dimag-Amrit Syrup & Tablet:
Each 10 ml of syrup/ 500 mg tablet contains –
Shankhapushpi – Convolvulus pluricaulis –50 mg
Ashwagandha – Withania somnifera – 50 mg
Brahmi – Bacopa monnieri – 50 mg
Ginko biloba – 50 mg
Malkangni – Celastrus paniculatus – 50 mg
Sarpagandha – Rauwolfia serpentina – 50 mg
Kath – Terminalia caappa – 25 mg
Vacha – Acorus calamus – 25 mg – Vacha – Acorus calamus is very rich in medicinal values, used in Ayurvedic medicines since the times of Chakara and Sushruta. Improves speech, intelligence and more. It is called Sweet Flag in English
Shatavari – Asperagus racemosus – 25 mg
Yastimadhu – Glycyrrhiza glabra – 25 mg
Ustukhudusa – Lavandula stoechas – 20 mg
Jatiphala – Myristica frgrans – 25 mg – Nutmeg – Jaiphal – Nutmeg is an aphrodisiac, digestive tonic, very useful even with external application in case of headache, useful in cough, cold, asthma and more.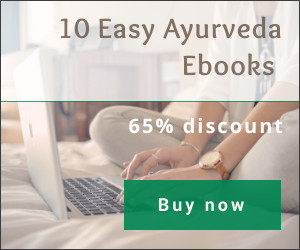 Side effects
Side effects of Dimag-Amrit Syrup & Tablet:
There are no known side effects with this medicine.
Overdosage may cause excess sleepiness.
Dimag Amrit Syrup is not suitable for people with diabetes.
Store in a cool dry place, away from sunlight.
Keep out of reach and sight of children.
Seek your doctor's advice for its usage during pregnancy.
This product can be safely used during lactation period and in children for a limited period of few weeks time.
Package,manufacturer and Shelf life
Presentation & Package:
Syrup – Bottle of 100 ml & 200 ml.
Tablet – Bottle of 60 tablets.
Manufactured By: Herbotech Pharmaceuticals

Shelf life: 3 years from the date of manufacturing.
Habit forming
Is this medicine habit forming? Does it create dependence? Can we stop it after a few months of usage?
This medicine is not habit forming. After using for the prescribed period, your doctor would gradually decrease the dose and eventually stop it. Follow your doctor's instructions for gradual decrease of dose and stopping. Usually it does not cause any ill effects.