Constiwin Capsule is a proprietary Ayurvedic medicine manufactured by Ayurwin Pharmaceuticals. It is a laxative used to treat constipation.
Ingredients
Ingredients of Constiwin Capsule:
Eshwaragola [Plantago ovata] – 50 mg
Haritaki [Terminalia chebula] – 40 mg
Shatapushpa [Foeniculum vulgare] – 30 mg
Swarnapatri [Cassia angustifolia] – 40 mg It is an Ayurvedic herb more popularly known as Senna. It is mainly used as a blood purifier, laxative- for relieving constipation and to treat skin diseases. It is also known as Swarnapatri in Sanskrit.
Trivrit [Operculina turpenthum] – 30 mg – Trivrit is an important Ayurvedic herb, used in treatment of Kapha and Pitta dominant disorders. Apart from being useful as a medicinal herb, it is also a very important herb used in Panchakarma treatment called as Virechana – Purgation treatment.
Ajamoda [Tachyspermum ammi] – 40 mg
Yastimadhu [Glycyrrhiza glabra] – 30 mg
Chitraka [Plumbago zeylanica] – 30 mg
Jeeraka [Cuminum cyminum] – 30 mg
Shunti [Zingiber officinale] – 30 mg
Uses
Indication of Constiwin Capsule:
Acute and chronic constipation
Habitual constipation
Irregular bowel movement
Flatulence
Piles
Fistula in ano
Dose
Dosage of Constiwin Capsule:
Children – 1 capsule at bed time with a glass of warm water, or as directed by the physician.
Adults – 2 capsules at bed time with a glass of warm water, or as directed by the physician.
How long to use?
It can be safely used for a period of 2 – 3 weeks time, with gradual decrease in dosage.
With western medicines
Seek your doctor's advice if you are taking this product along with other western (allopathic/modern) medicines. Some Ayurvedic herbs can interact with modern medicine.
If both Ayurvedic and allopathic medicines are advised together, then it is best to take allopathic medicine first, wait for 30 minutes and then, after a gap of 15 – 30 minutes, take Ayurvedic medicine or as directed by the physician.
Can this be used while taking Homeopathic medicine?
Yes. This product does not react with homeopathic medicine.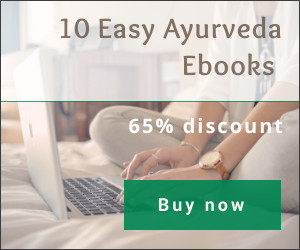 With supplements like multivitamin tablets, Omega 3 fatty acids etc?
Yes. Generally, this product goes well with most of the dietary supplements. However, if you are taking more than one product per day, please consult your doctor for an opinion.
Side effects, package
Side effects of Constiwin Capsule:
There are no recorded side effects with this medicine.
Over dosage may result in loose motion.
It should be taken under strict medical supervision.
Presentation & Package: Bottle of 60 capsules.
Shelf life or expiration date: 3 years from the date of manufacture.