Calcurosin Syrup is a proprietary Ayurvedic medicine manufactured by BAN Labs Ltd. It is useful in urinary bladder and kidney stones. It is the herbal lithotryptic and an alkaliser.
Calcurosin Syrup is a blend of natural alkalisers and pH regulators that normalizes the urinary pH and gives relief in burning micturition. For best results it is suggested to go for dual therapy i.e. Calcurosin Capsule & Syrup for total relief.
Benefits
Benefits of Calcurosin Syrup:
Diuretic
Normalizes urinary pH
Keeps kidney and urinary tract flushed with its diuretic action without altering electrolyte balance.
Ingredients
Ingredients of Calcurosin Syrup:
Each 10 ml contains –
Yavakshara – 7.5 mg
Sarjakshara – 20 mg
Navasagara – 30 mg
Hingu [Ferula asafoetida] – 5 mg
Krishna lavana [Black salt] – 15 mg – Sauvarchala lavana is a type of salt, used in Ayurvedic treatment. It is known as sochal salt. it is constituted mainly with Sodium chloride with Iron and sulphides.
Pudina satva [Mentha piperita] – 2 mg
Mulika kshara – 10 mg – Moolaka Kshara is an alkaline Ayurvedic medicine, in powder form. It is prepared from radish. The medicine is in use since the time of Sushruta, that is since thousands of years.
Tankana [Borax] – 30 mg
Nimba satva [Azadirachta indica] – 40 mg
Indication
Indication of Calcurosin Syrup:
Urinary tract infection
Burning micturition
Haematuria
Dose, duration of use
Dosage of Calcurosin Syrup:
Adults – 2-3 tsp three times a day, or as directed by the physician.
Children – 1 tsp three times a day, or as directed by the physician.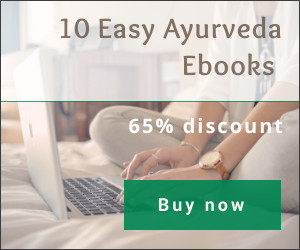 How long to use?
It can be safely used for a period of 2 – 3 months time, with gradual decrease in dosage.
With western medicines
Seek your doctor's advice if you are taking this product along with other western (allopathic/modern) medicines. Some Ayurvedic herbs can interact with modern medicine.
If both Ayurvedic and allopathic medicines are advised together, then it is best to take allopathic medicine first, wait for 30 minutes and then, after a gap of 15 – 30 minutes, take Ayurvedic medicine or as directed by the physician.
Can this be used while taking Homeopathic medicine?
Yes. This product does not react with homeopathic medicine.
With supplements like multivitamin tablets, Omega 3 fatty acids etc?
Yes. Generally, this product goes well with most of the dietary supplements. However, if you are taking more than one product per day, please consult your doctor for an opinion.
Side effects, package
Side effects of Calcurosin Syrup:
There are no recorded side effects with this medicine.
Over dosage may cause excess urination.
Presentation & Package: Bottle of 200 ml.
Shelf life or expiration date: 3 years from the date of manufacture.