Brahmi Power granules is a proprietary Ayurvedic medicine manufactured by Amrita Drugs. It is a good memory booster and brain tonic.
Uses
Indication of Brahmi Power granules:
Improves memory and concentration levels.
It relieves the problems associated with excessive stress among professionals, intellectuals, students and elderly people.
It is also an excellent tonic and improves immunity.
Dose
Dosage of Brahmi Power granules:
Adults – 1-2 tsp with warm milk twice a day, or as directed by Ayurvedic physician.
Children – 1 tsp with warm milk twice a day, or as directed by Ayurvedic physician.
How long to use?
It can be safely used for a period of 2 – 3 months time, with gradual decrease in dosage.
With western medicines
Seek your doctor's advice if you are taking this product along with other western (allopathic/modern) medicines. Some Ayurvedic herbs can interact with modern medicine.
If both Ayurvedic and allopathic medicines are advised together, then it is best to take allopathic medicine first, wait for 30 minutes and then, after a gap of 15 – 30 minutes, take Ayurvedic medicine or as directed by the physician.
Can this be used while taking Homeopathic medicine?
Yes. This product does not react with homeopathic medicine.
With supplements like multivitamin tablets, Omega 3 fatty acids etc?
Yes. Generally, this product goes well with most of the dietary supplements. However, if you are taking more than one product per day, please consult your doctor for an opinion.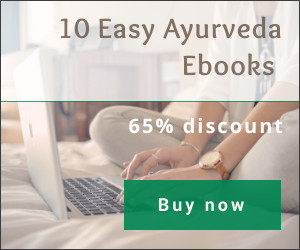 Diet to follow
Have more of Flax seeds, ghee, coconut oil, sesame oil, sesame seeds, walnut, sardines, salmon, soyabean, shrimp, brussel sprout, cauliflower, winter squash, fish oil, egg oil, krill oil, chia seeds, camelia
There are no diet restrictions. Please avoid all types of junk foods and Sodas. Please prefer homemade food wherever possible.
Side effects, package, shelf life
Side effects of Brahmi Power:
There are no recorded side effects with this medicine.
This product is not suitable for people with diabetes.
People with low blood pressure should consult their doctor before taking this medicine.
Over-dosage may cause excess sleepiness in some patients.
Store in a cool dry place, in an air tight container, away from direct sunlight.
Keep out of reach and sight of children.
Ingredients
Ingredients of Brahmi Power granules:
Each 20 g contains –
Brahmi [Bacopa monneiri] – 2.5 g
Shankhapushpi [Convolvulus pluricaulis] – 2.5 g – Shankhapushpi is a very famous Ayurvedic medicine used to improve memory, intelligence etc. It is also used in other conditions like vomiting and toxic conditions.
Ashwagandha [Withania somnifera] – 1.5 g
Shatavari [Asperagus racemosus] – 1.5 g
Jatamamsi [Nardostachys jatamansi] – 0.5 g
Gokshura [Tribulus terrestris] – 0.5 g – Tribulus is known as Gokshura in Ayurveda. It is an ancient herb, used since thousands of years for its immense medicinal qualities. Its botanical name is Tribulus terrestris. Tribulus, in modern day, is used for body building, to relieve diseases of uro-genital system and as an aphrodisiac. It belongs to Zygophyllaceae family.
Sugar – q.s.

Presentation & Package: Jar pack of 200 g, 500 g & 1 kg.

Shelf life or expiration date: 3 years from the date of manufacture.