Amlycure Tablet is a proprietary Ayurvedic medicine manufactured by Aimil Pharmaceuticals. It is a good hepato-protective.
Ingredients
Ingredients of Amlycure Tablet:
Each tablet contains-
Rakta punarnava [Boerhaavia diffusa] – 50 mg – Punarnava – Boerhavia diffusa is one of the very important anti inflammatory medicinal herbs. It is well known for its diuretic and swelling reducing activities.
Bringaraja [Eclipta alba] – 50 mg
Kasmarasa – 20 mg
Bhumyamalaki [Phylanthus niruri] – 20 mg
Rohitaka [Tecomella udulata] – 20 mg
Sharapunkhamoola [Tephrosia purpurea] – 20 mg
Nimba twak [Azadirachta indica] – 20 mg
Kasni [Cichorium intybus] – 20 mg
Kalamegha [Andrographis paniculata] – 20 mg
Kakamachi [Solanum nigrum] – 20 mg
Kiratatikta [Swertia chirata] – 10 mg – facebook.comKiratatikta is a very famous Ayurvedic herb used mainly in the treatment of infectious and inflammatory conditions like fever, skin diseases etc. The word meaning of Kirata tikta is – utterly bitter.
Katuki [Picrorrhiza kurroa] – 30 mg – Kutki – Picrorhiza kurroa is a powerful Ayurvedic herb used in treating mainly chronic fever, skin disorders and diabetes. It is also used in purgation (Virechana Panchakarma) procedure.
Mandura bhasma – 40 mg
Indication
Indication of Amlycure Tablet:
Anorexia
Hepatic dysfunction
Hepatitis with or without jaundice
As an adjuvant to hepato-toxic drugs
Alcoholism
Fatty infiltration of liver.
Dose
Dosage of Amlycure Tablet:
2-3 tablets thrice a day.
With western medicines
Seek your doctor's advice if you are taking this product along with other western (allopathic/modern) medicines. Some Ayurvedic herbs can interact with modern medicine.
If both Ayurvedic and allopathic medicines are advised together, then it is best to take allopathic medicine first, wait for 30 minutes and then, after a gap of 15 – 30 minutes, take Ayurvedic medicine or as directed by the physician.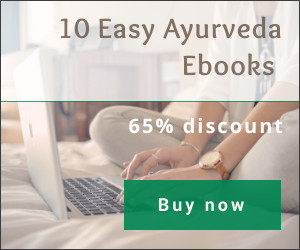 Can this be used while taking Homeopathic medicine?
Yes. This product does not react with homeopathic medicine.
With supplements like multivitamin tablets, Omega 3 fatty acids etc?
Yes. Generally, this product goes well with most of the dietary supplements. However, if you are taking more than one product per day, please consult your doctor for an opinion.
Side effects, package
Side effects of Amlycure Tablet:
There are no recorded side effects with this medicine.
Should be taken under medical supervision.
Store in a cool dry place, in an air tight container.
Keep out of reach and sight of children.
Presentation & Package:
Bottle of 30 tablets.