Amirikalp Gold is a proprietary Ayurvedic medicine in paste/jam/lehya form manufactured by Virgo UAP Pharma. It is a general tonic.
Benefits
Benefits of Amirikalp Gold:
Accurate composition.
Longer shelf life.
High nutritional value.
Safe to use.
Ingredients
Ingredients of Amirikalp Gold:
Each 100 g contains-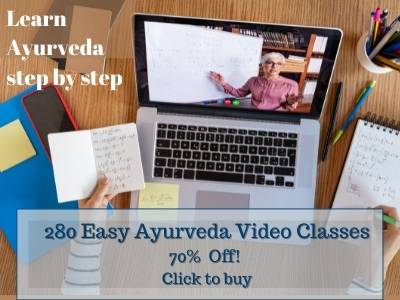 Chyavanaprashavaleha – 56.367 mg – Chyawanprash is one of the anti aging supplements, which is purely herbal in nature. It has Amla as its main ingredient, which is a powerful antioxidant. Acharya Charaka is the first to mention this herbal medicine.
Salab mishri [Orchis latifolia] – 293 mg
Shweta musali [Chlorophytum borivilianum] – 293 mg
Shatavari [Asperagus racemosus] – 293 mg
Bahman – 293 mg
Shalakul mishri – 293 mg
Pippali [Piper longum] – 293 mg
Ela [Elettaria cardamomum] – 293 mg
Akalkara [Anacyclus pyrethrum] – 293 mg
Jatiphala [Myristica fragrans] – 293 mg
Ashwagandha [Withania somnifera] – 293 mg
Vidari beeja [Pueraria tuberosa] – 293 mg
Tadari – 293 mg
Semal kanda [Salmalia malabarica] – 293 mg
Bahu phali [Corchorus depressus] – 293 mg
Krishna maricha [piper nigrum] – 293 mg
Dalchini [Cinnamomum zeylanica] – 293 mg – Cinnamon improves digestion strength, is useful in diabetes, high cholesterol, its oil is applied externally for premature ejaculation and insect bites. Read more about this wonderful spice.
Tamala patra [Cinnamomum tamala] – 293 mg
Nagakeshara [Mesua ferrea] – 293 mg – Nagkesar is a very famous Ayurvedic herb used in treating fever, vomiting, urinary tract disorders, migraine etc. It is one among Chaturjata group of herbs. It is used as in powder form along with other spices, and put into many herbal jams including Chyawanprash.
Javantri [Myristica fragrans] – 293 mg – Nutmeg is an aphrodisiac, digestive tonic, very useful even with external application in case of headache, useful in cough, cold, asthma and more.
Vamshalochana [Bambusa arundinacia] – 293 mg
Rasa sindura – 1.172 mg – Ras Sindoor is an Ayurvedic medicine, with herbal and mineral ingredients, in powder / tablet form. It is used in Ayurvedic treatment to improve immunity, strength etc. This medicine should only be taken strictly under medical supervision.
Pravala bhasma – 290 mg
Mandura bhasma – 290 mg
Abhraka bhasma – 290 mg
Vanga bhasma – 290 mg
Kesara [Crocos sativus] – 290 mg
Ghritha [Ghee] – 5.637 g
Sharkara [Sugar] – 28.183 g
Indication
Indication of Amirikalp Gold:
Tuberculosis
Rickets
Nutritional anaemia.
Deficiency of vitamin, calcium & iron.
Anemia of pregnancy.
Sexual debility in male.
Low blood pressure.
Weak memory.
Convalescence after fever.
Dose
Dosage of Amirikalp Gold: 6-12 g twice a day or as directed by physician.
With western medicines
Seek your doctor's advice if you are taking this product along with other western (allopathic/modern) medicines. Some Ayurvedic herbs can interact with modern medicine.
If both Ayurvedic and allopathic medicines are advised together, then it is best to take allopathic medicine first, wait for 30 minutes and then, after a gap of 15 – 30 minutes, take Ayurvedic medicine or as directed by the physician.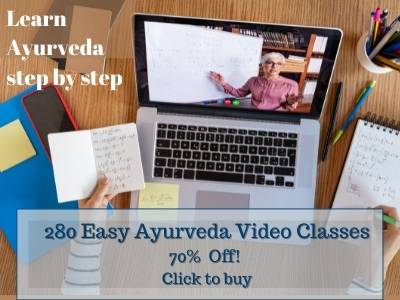 Can this be used while taking Homeopathic medicine?
Yes. This product does not react with homeopathic medicine.
With supplements like multivitamin tablets, Omega 3 fatty acids etc?
Yes. Generally, this product goes well with most of the dietary supplements. However, if you are taking more than one product per day, please consult your doctor for an opinion.
Side effects, package
Side effects of Amirikalp Gold:
There are no recorded side effects with this medicine.
This product should be taken under medical supervision.
It is best to avoid this medicine during pregnancy and lactation period.
Store in a cool dry place, in an air tight container.
Keep out of reach and sight of children.
Seek your doctor's advice if you are diabetic. In diabetic patients, only if the blood sugar is under good control, then this medicine can be given. 
Presentation:
Jar pack of 500 g & 1 kg.