Ajeerna Panchananam is a proprietary Ayurvedic medicine manufactured by Ayurvedashramam. It is used for the treatment of digestive problems.
Ingredients
Ingredients of Ajeerna Panchananam:
Lavana – Salt – 13 %
Vidalavana – 3 %
Nallajiraka – 3 %
Lavangapatri [Cinnamomum tamala] – 3 %
Nagaesara [Mesua ferrea] – 3 %
Lavangapatta [Cinnamomum zeylanicum] – 3 %
Amlavetasa [Garcinia pedunculata] – 3 %
Dhanyaka [Coriandrum sativum] – 3 %
Pippali [Piper longum] –3 %
Modi –3 %
Miriyalu [Piper nigrum] – 3 %
Ela [Elettaria cardamomum]– 3 % – Cardamom is a very good Indian spice with less of hotness and more of sweetness. Being an excellent anti oxidant, it is used in treating blood pressure, asthma, indigestion, dysuria etc. It also is an ingredient of Chyawanprash.
Dadima [Punica granatum] – 3 % – Pomegranate fruit benefits are innumerable. There are only a very few fruits as nutrition-loaded as pomegranate. The pomegranate is used for its health benefits from thousands of years. Apart from pomegranate fruits, other parts of the plant such as bark, root bark are also used in many health conditions. The pomegranate fruit is the widely used part of the plant.
Talisapatri [Abies webbiana] – 3 %
Sauvarchala lavana [Potassium nitrate] – 3 %
Saindhava lavana [Rock salt] – 15 %
Jeeraka [Cuminum cyminum]- 15 %
Shunti [Zingiber officinale] – 15 %
Indication
Indication of Ajeerna Panchananam:
Digestive problems.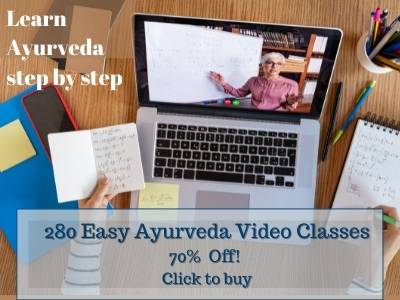 Dose
Dosage of Ajeerna Panchananam: 1 tsp twice daily with food.
With western medicines
Seek your doctor's advice if you are taking this product along with other western (allopathic/modern) medicines. Some Ayurvedic herbs can interact with modern medicine.
If both Ayurvedic and allopathic medicines are advised together, then it is best to take allopathic medicine first, wait for 30 minutes and then, after a gap of 15 – 30 minutes, take Ayurvedic medicine or as directed by the physician.
Can this be used while taking Homeopathic medicine?
Yes. This product does not react with homeopathic medicine.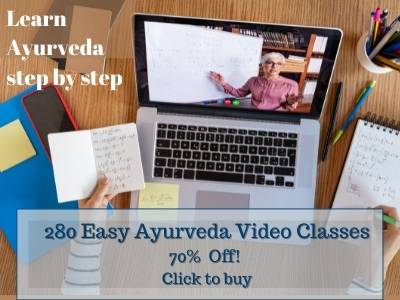 With supplements like multivitamin tablets, Omega 3 fatty acids etc?
Yes. Generally, this product goes well with most of the dietary supplements. However, if you are taking more than one product per day, please consult your doctor for an opinion.
Side effects, package
Side effects of Ajeerna Panchananam:
There are no recorded side effects with this medicine.
Presentation & Package: Bottle of 40 g.