Divya Mukta Vati manufactured by Baba Ramdev's Divya pharmacy is a proven Ayurvedic medicine to manage high blood pressure in natural way without any side effects.
Uses
Mukta Vati Uses & Benefits-
Manages high blood pressure (hypertension) due to increased cholesterol, heart disease, kidney disorder, tension, anxiety, or by hereditary reasons.
Free from side effects and in exceptional cases one has to continue Divya Mukta Vati for a long time, still there is no problem as it does not produce any side effects.
Mukta Vati also manages associated complications such as uneasiness, insomnia, palpitation, pain in the chest & head. No need to take extra medicines for the relief of these complications. Intake of Mukta Vati will not produce any excessive sleep.
Persons taking Mukta Vati can avoid taking other allopathic medicines for controlling high blood pressure. Patients who are taking other medication for a long time and are habituated, they should gradually reduce the dosage and start taking Mukta Vati.
Mukta Vati gives immediate relief to the patients whose blood pressure does not come to normal even after taking allopathic medicine. It is very beneficial for hypertension.
It has ability to root out the disease as compared to allopathic medicine which cannot. Mukta Vati manages the disease forever within a short period of one or one and a half years.
Ingredients
Mukta Vati Ingredients-
Shankhapushpi (Convolvulus pluricaulis)- it goes directly to the bone marrow and treats disorders of the nervous system; pain, anxiety, insomnia, epilepsy, convulsions and alleviates stress and promotes the integrity of the nervous system.
Ugragandha (Acorus calamus)- its primary application is to open the mind, improve concentration, clarity and speech. Its stimulating effect on the bone marrow makes it useful in treating depression and mental sluggishness.
Gaajwan (Onosma bracteatum)- it is used as tonic, alterative, demulcent, diuretic and is considered cooling. It is useful as spasmolytic.
Brahmi (Centella asiatica)- used to aid recovery from exhaustion, stress and debility. It calms the mind and relieves stress.
Jyotishmati (Celastrus paniculatus)– it is best used in heart diseases and relieves stress.
Pushkaramoola (Inula racemosa)- it is a heart tonic and is best used in controlling high blood pressure.
Ashwagandha (Withania somnifera)- neurosis, insomnia, anxiety, excessive thinking, 'hyper' symptom and attention deficit and hyper activity disorder (ADHD). Very useful in all condition caused by stress.
Jatamamsi (Nardostachys jatamansi)- rejuvenative to the mind, promotes sleep, alleviates mental diseases, stop burning sensation.
Guduchi (Tinospora cordifolia)- it calms the body and mind.
Sarpagandha (Rauwolfia serpentina) – its affinity to the blood takes it directly to the heart.i it swiftly dialates the blood vessels, causing high blood pressure to drop and the heart rate to reduce.
Mukta pisti processed with brahmi.
Dose
How to take Mukta Vati-
If BP is 140/90 mm of Hg while taking allopathic medicine, 2 tablets twice daily before breakfast and dinner.
If BP is 160/100 mm of Hg or more while taking allopathic medicine, 2 tablets thrice a day before breakfast, lunch and 1 hour before dinner with fresh water.
It is recommended that Allopathic medicines should be stopped once the blood pressure comes to normal. Also if one chews Mukta Vati tablet while intake, it will be more effective.
With Other Medicines
With western medicines
Seek your doctor's advice if you are taking this product along with other western (allopathic/modern) medicines. Some Ayurvedic herbs can interact with modern medicine.
If both Ayurvedic and allopathic medicines are advised together, then it is best to take allopathic medicine first, wait for 30 minutes and then, after a gap of 15 – 30 minutes, take Ayurvedic medicine or as directed by the physician.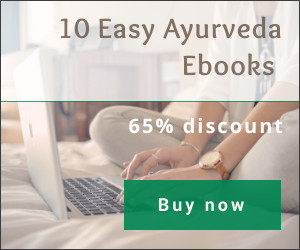 Can this be used while taking Homeopathic medicine?
Yes. This product does not react with homeopathic medicine.
With supplements like multivitamin tablets, Omega 3 fatty acids etc?
Yes. Generally, this product goes well with most of the dietary supplements. However, if you are taking more than one product per day, please consult your doctor for an opinion.
Precautions
Precautions-
Some patients have complained about nasal congestion after taking Divya Mukta Vati.
Mukta vati should not be taken in pregnancy. If necessary, then please consult your physician.
After starting Mukta vati the patient has to check blood pressure regularly, if taking some allopathic medicines. If BP becomes normal without taking allopathic medicines with Mukta vati, then allopathic medicines should be discontinued.
If the habit of taking allopathic medicine of a patient is of long time, then the allopathic medicine dosage should be reduced gradually and then stopped, Mukta vati should be continued in the proper way as given the mode of administration above.
Do's, don'ts
Things to be done for making Muktavati more effective-
Light and digestive food should be taken.
Take 3-5 glasses of water early in the morning as per individual capacity.
Prohibition:-
Take salt in less quantity. In the place of sea-salt, rock-salt should be taken.
Diet To Follow
Have more of Ghee, coconut oil, Sunflower seed, almond, taro root, flaxseed oil, soyabean, pistachio,
Broccoli, carrots, chard, nuts, papaya, pumpkin, red peppers
Flax seeds, walnut, tofu, brussel sprout, cauliflower, winter squash, fish oil, egg oil, krill oil, chia seeds, camelia are fine to take.
Diet To avoid:
There are no diet restrictions. Please avoid all types of junk foods, excessive non veg foods, try to avoid or limit alcohol and smoking. Avoid aerated drinks.
Please prefer homemade food wherever possible.
Side effects, shelf life
Side effects:
One patient complained of increases rhinitis symptom during winter.
Shelf life-
5 years from the date of manufacture
Habit forming
Is this medicine habit forming? Does it create dependence? Can we stop it after a few months of usage?
This medicine is not habit forming. After using for the prescribed period, your doctor would gradually decrease the dose and eventually stop it. Follow your doctor's instructions for gradual decrease of dose and stopping. Usually it does not cause any ill effects.
Read more on Hypertension Treatment as per Ayurveda: