Kaidaryadi Kashaya Choornam is a micro-fined powder of respective Kashaya. It is mainly used in digestive tract disorders.
Benefits
Benefits of Kaidaryadi Kashaya Choornam:
Lack of preservative
Easy to prepare
Effective without any side effects
Very economical than other forms of kashayams
Indication
Indication of Kaidaryadi Kashaya Choornam:
Used in diarrhea, dysentery, amoebiasis and chronic diseases affecting the digestive system.
Very effective in gastric ulcers, indigestion and gas troubles
Ingredients
Ingredients of Kaidaryadi Kashaya Choornam:
Nagara (Zingiber officinale)
Sreeparnika (Murraya koneigii)
Patola (Tricosanthes dioica)
Pathya (Terminalia chebula)
Effect on dosha
Effect on Tridosha –
Balances Pitta and Kapha Dosha.
Dose
Dosage of Kaidaryadi Kashaya Choornam:
1 table spoon of powder is to be mixed in 6 oz of boiling water and is to be taken twice daily, before food.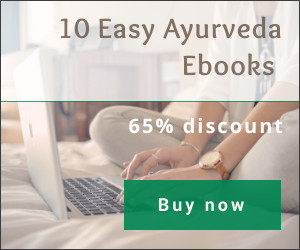 With western medicines
Seek your doctor's advice if you are taking this product along with other western (allopathic/modern) medicines. Some Ayurvedic herbs can interact with modern medicine.
If both Ayurvedic and allopathic medicines are advised together, then it is best to take allopathic medicine first, wait for 30 minutes and then, after a gap of 15 – 30 minutes, take Ayurvedic medicine or as directed by the physician.
Can this be used while taking Homeopathic medicine?
Yes. This product does not react with homeopathic medicine.
With supplements like multivitamin tablets, Omega 3 fatty acids etc?
Yes. Generally, this product goes well with most of the dietary supplements. However, if you are taking more than one product per day, please consult your doctor for an opinion.
Side effects
Side effects of Kaidaryadi Kashaya Choornam:
There are no recorded side effects with this medicine.
Keep out of reach of children.
Should be taken under medical supervision.
Manufacturer, package
Manufacturer:
Everest Ayurveda, Thrissur- Kerala.
Packing:
Bottle of 100 g