Diarex Tablet is the dependable anti-diarrhoeal. It is a proprietary Ayurvedic medicine manufactured by Himalaya Herbal Healthcare.
Mode of action
Mode of action of Diarex Tablet:
Anti-microbial & anti-diarrhoeal – Diarex contains a host of natural ingredients with antimicrobial and astringent properties.
It eliminates common micro-organisms responsible for acute and chronic infectious diarrhea.
Ensures gastro-intestinal health – As an anti-oxidant, Diarex restores GI health.
Diarex's anti-inflammatory and demulcent properties facilitate healing of the intestinal mucosa, and its anti-spasmodic action alleviates abdominal colic associated with bowel infection.
Ingredients
Ingredients of Diarex Tablet:
Each tablet contains extracts of –
Kutaja [Holarrhena antidysentrica] – 245 mg
Guduchi [Tinospora cordifolia] – 16 mg
Powders of –
Bilva [Aegle marmelos] – 245 mg
Dadima [Punica granatum] – 82 mg
Shankha bhasma – 61 mg
Musta [Cyperus rotendus] – 51 mg
Indication
Indication of Diarex Tablet:
Acute and chronic diarrhea
Acute and chronic amoebiasis
As an adjuvant in the treatment of irritable bowel syndrome [IBS]
Dose
Dosage of Diarex Tablet:
Children – ½-1 tablet twice a day.
Adults – 1-2 tablets twice a day.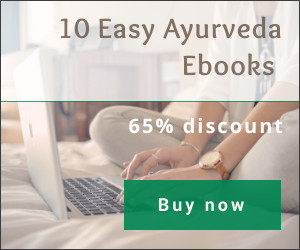 With western medicines
Seek your doctor's advice if you are taking this product along with other western (allopathic/modern) medicines. Some Ayurvedic herbs can interact with modern medicine.
If both Ayurvedic and allopathic medicines are advised together, then it is best to take allopathic medicine first, wait for 30 minutes and then, after a gap of 15 – 30 minutes, take Ayurvedic medicine or as directed by the physician.
Can this be used while taking Homeopathic medicine?
Yes. This product does not react with homeopathic medicine.
With supplements like multivitamin tablets, Omega 3 fatty acids etc?
Yes. Generally, this product goes well with most of the dietary supplements. However, if you are taking more than one product per day, please consult your doctor for an opinion.
Side effects, package
Side effects of Diarex Tablet:
There are no recorded side effects with this medicine in prescribed dosage.
Over dosage may result in constipation.
Should be taken under strict medical supervision
Presentation & Package:
Bottle of 30 tablets
Read more on IBS Treatment as per Ayurveda: