Asthavin Lehya is used for the treatment of respiratory disorders. It is a proprietary Ayurveda medicine manufactured by Everest Ayurveda pharma, Thrissur, Kerala.
Uses
Indication of Asthavin Lehya:
Controls and treats Asthma, Chronic cough, All types of breathing troubles and chronic cold.
Ingredients
Ingredients of Asthavin Lehya:
Each 10 g is prepared out of-
Bilva (Aegle marmelos)- 71 mg
Kashmarya (Gmelina arborea)- 71 mg
Tharkari (Premna mucronata)- 71 mg
Patala (Stereospermum suaveolens)- 71 mg
Dundukam (Oroxylum indicum)- 71 mg
Shalaparni (Desmodium gangeticum)- 71 mg
Prishniparni (Uraria picta)- 71 mg
Brahati (Solanum nigrum)- 71 mg
Vrindakam (Solanum melongena)- 71 mg
Gokshura (Tribulus terrestris)- 71 mg
Bala (Sida cordifolia)-71 mg
Bhrangi (Clerodendrum serratum)- 71 mg
Bhumyamalaki (Phylanthus niruri)- 71 mg
Vasa (Adathoda vasica)- 71 mg
Rasna (Alpinia galanga)- 71 mg
Chavya (Piper cubeba)- 71 mg
Asmabhith (Rotula aquatica)- 71 mg
Daru (Cedrus deodara)- 71 mg
Sahachara (Strobilanthus heynianus)- 71 mg
Chitraka (Plumbago zeylanica)- 71 mg
Patola (Tricosanthes dioica)- 71 mg
Pippali Mula (Piper longum)- 71 mg
Pushkara Mula (Inula racemosa)- 71 mg
Krishna-Agaru (Aquilaria agallocha)- 71 mg
Shringi (Rhus succedanea)- 71 mg
Pathya (Terminalia chebula)- 71 mg
Sadi (Curcuma zedoria)- 71 mg
Dhatri (Embelica officinale)- 71 mg
Aksha (Terminalia bellerica)- 71 mg
Musta (Cyperus rotendus)- 0.13 g
Ela (Elettaria cardamomum)- 0.66 g
Jeeraka (Cuminum cyminum)- 0.66 g
Krishna jeeraka (Nigella sativa)- 0.66 g
Ajamoda (Carum copticum)- 0.66 g
Dhanyaka (Coriandrum sativum)- 0.66 g
Nagakeshara (Mesua ferrea)- 0.66 g
Twak (Cinnamomum zeylanicum)- 0.66 g
Patra (Cinnamomum tamala)- 0.66 g
Nagara (Zingiber officinale)- 0.66 g
Maricha (Piper nigrum)- 0.66 g
Pippali (Piper longum) – 0.66 g
Guda (Jaggery)- 6.96 g
Sharkara (Sugar)- 0.8 g
Makshika (Honey)- 1.66 g
Mruga rethas (Civit)- 4 mg
Karpoora (Cinnamomum camphora)- 4 mg
Kumkuma (Crocus sativa)- 4 mg
Dose
Dosage of Asthavin Lehya:
5-10 g twice daily, or as directed by the physician
With western medicines
Seek your doctor's advice if you are taking this product along with other western (allopathic/modern) medicines. Some Ayurvedic herbs can interact with modern medicine.
If both Ayurvedic and allopathic medicines are advised together, then it is best to take allopathic medicine first, wait for 30 minutes and then, after a gap of 15 – 30 minutes, take Ayurvedic medicine or as directed by the physician.
Can this be used while taking Homeopathic medicine?
Yes. This product does not react with homeopathic medicine.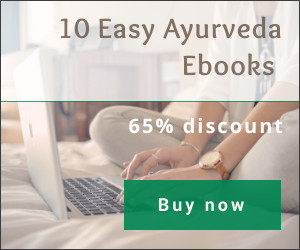 With supplements like multivitamin tablets, Omega 3 fatty acids etc?
Yes. Generally, this product goes well with most of the dietary supplements. However, if you are taking more than one product per day, please consult your doctor for an opinion.
Side effects, package
Side effects of Asthavin Lehya:
There are no recorded side effects with this medicine.
Should be taken under medical supervision
Avoid in pregnancy
Seek your doctor's advice if you are diabetic. In diabetic patients, only if the blood sugar is under good control, then this medicine can be given. 
Presentation:
100g and 200 g bottles.
Read more on Asthma Treatment as per Ayurveda: