Nimbamritadi eranda tailam is a herbal oil Ayurvedic medicine used for the treatment of skin disorders and rheumatoid arthritis. It is made with castor oil base.
Uses
Uses of Nimbamritadi Eranda Tailam:
Excellent in rheumatic and skin ailments.
Good for regular motions, useful in constipation.
Application on feet
Oil application over feet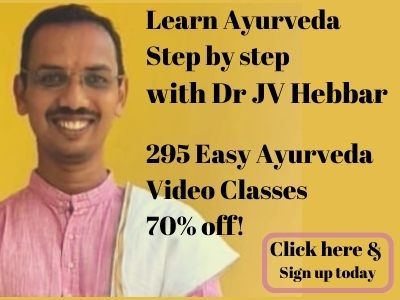 Precaution if you apply this oil over feet:
If you apply this oil on feet, make sure to wash off thoroughly with water or wipe off with cloth. The oil can make you slippery while walking.
After applying, make sure there are no oil spills on the floor. This can make the floor slippery.
Ingredients
Ingredients of Nimbamritadi Eranda Tailam:
Eranda taila (Ricinus communis oil)
Nimba (Azadirachta indica)
Amrita (Tinospora cordifolia)
Vrisha (Adathoda vasica)
Patola (Tricosanthes dioica)
Nidigdhika (Solanum surratens)
Patha (Cyclea peltata)
Vidanga (Embelica ribes)
Suradaru (Cedrus deodara)
Gajopakulya (Scyndapsus officinalis)
Dvikshara
Nagara (Zyngiber officinale)
Nisa (Curcuma longa)
Misi
Chavya (Piper cubeba)
Kusta (Saussurea lappa)
Thejovathi (Celastrus paniculatus)
Maricha (Piper nigrum)
Vatsaka (Holarrhena antidysentrica)
Dipyaka
Agni
Rohini (Picorrhiza kurroa)
Vacha (Acorus calamus)
Manjista (Rubia cordifolia)
Ativisha (Aconitum heterophyllum)
Visha
Yavani (Carum copticum)
Guggulu (Commiphora mukul)
Direction for use
Direction for use of Nimbamritadi castor oil:
Internally- 5-30 ml.
Externally for application over the affected area.
To relieve constipation, it is advised in a dose of 5 ml at night after food. For constipation, it is usually advised on alternate days, for a period of 3 – 4 weeks time.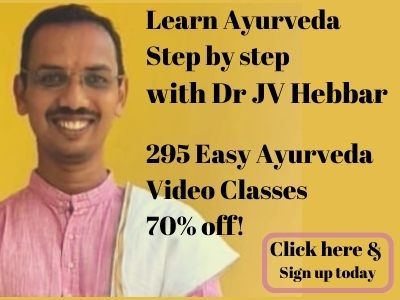 Side effects, shelf life
Side effects:
Seek medical advice before using this product.
It is best to avoid during diarrhea and dysentery.
It is best to avoid this in all circumstances wherein a person is contra indicated to consume castor oil.
It is best to avoid during pregnancy and in children.
Keep out of reach and sight of children.
Store in a cool dry place.
Shelf life: 3 years from the date of manufacture. Once after opening the bottle, it is best to empty it within 4 months.
Reference, manufacturer, package
Reference: Astangahridayam.
Manufacturer: Arya Vaidya Sala, Kottakkal, Nagarjuna – Nimbaamruthaadi Earandam
Presentation:Bottle of 200 ml.
During pregnancy, lactation
If you were using this oil before pregnancy without any allergic reaction, you can continue using this oil even during pregnancy.
If you have not used this product before and wish to use it during pregnancy, better to consult a doctor because it can cause skin allergy in some rare cases.
It is generally considered as safe to use during lactation, however consult your doctor for the right advice.
Can this product be applied after steam therapy?
No. Oil is best applied before steam therapy. This is as per basic Ayurvedic principles.