Bhadradarvadi Kashayam is a proprietary Ayurvedic medicine, used in the treatment of asthma, cough, rheumatoid arthritis etc. It ismanufactured by Arya Vaidya Sala, Kottakkal. It is a concentrated decoction prepared out of herbal ingredients which consists of water soluble active principles. Good in vata ailments.
Uses
Uses/indication of Bhadradarvadi Kashayam:
Rheumatoid arthritis, osteo arthritis
General body ache
Asthma, Cough, hiccups
Useful in joint pains, muscle wasting and inflammatory conditions.
Post viral fever, when the patient complains of body, muscle and joint pains
Bursitis,  
Bursitis trochanterica,
Shoulder dislocation pain
It is useful to promote strength of bones and joints.
It acts as an excellent anti inflammatory and analgesic medicine.
It is used for the treatment of ankle pain, ankle twitch, slipped disc, sprain, back spasm, backache, back injury, stiffness of muscles, Coccyx pain
Partially useful in (other medications might be required)
Avascular necrosis
Sensory-neural hearing loss
Hypothyroidism
Ankylosing spondylitis
Pain related to SLE
Diet
Avoid deep fried foods, heavy-to-digest non veg foods, fast foods and aerated drinks, smoking and excess alcohol. These can irritate stomach and intestinal lining. These also may increase Tridosha.
Ingredients
Ingredients of Bhadradarvadi Kashayam:
Devedaru (Cedrus deodara)
Tagara (Valeriana wallichi)
Kusta (Saussurea lappa)
Bala (Sida rhombifolia)
Athibala (Abutilon indicum)
Dashamula – group of 10 herbs –
Bilva – Aegle marmelos
Agnimantha – Premna mucronata
Shyonaka – Oroxylum indicum
Patala – Stereospermum suaveolens
Gambhari – Gmelina arborea
Brihati – Solanum indicum
Kantakari – Solanum xanthocarpum
Gokshura – Tribulus terrestris
Shalaparni – Desmodium gangeticum
Prishnaparni – Uraria picta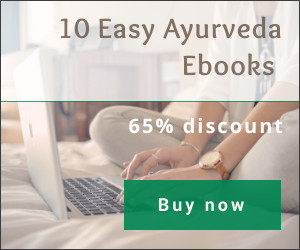 Dose
Dose of Bhadradarvadi Kashayam:
5-15 ml diluted with 15-45 ml of water twice daily before food or as directed by the physician.
With western medicines
Seek your doctor's advice if you are taking this product along with other western (allopathic/modern) medicines. Some Ayurvedic herbs can interact with modern medicine.
If both Ayurvedic and allopathic medicines are advised together, then it is best to take allopathic medicine first, wait for 30 minutes and then, after a gap of 15 – 30 minutes, take Ayurvedic medicine or as directed by the physician.
Can this be used while taking Homeopathic medicine?
Yes. This product does not react with homeopathic medicine.
With supplements like multivitamin tablets, Omega 3 fatty acids etc?
Yes. Generally, this product goes well with most of the dietary supplements. However, if you are taking more than one product per day, please consult your doctor for an opinion.
Side effects, shelf life
Side effects of Bhadradarvadi Kashayam:
There are no known side effects.
Over-dosage may induce gastric irritation.
It is to be used under medical supervision only.

Shelf life of Bhadradarvadi Kashayam: 3 years from the date of manufacture. Once after opening the bottle, it is best to empty the bottle within 2 months time.
Reference, package, manufacturer
Reference of Bhadradarvadi Kashayam: Astangahridayam.
Presentation: Bottle of 200 ml.
Manufacturers: Ashoka pharmaceuticals, Arya Vaidya Sala, Kottakkal, SNA Oushadhasala, Sitaram Ayurveda Pharmacy, Nagarjuna Ayurvedic Group.