Pilocure Tablet is a proprietary Ayurvedic medicine manufactured by ALOPA HERBALS pharmaceuticals, Bhuvanagiri, Bangalore. It is used in the treatment of hemorrhoids.
Piles are small veins that have become enlarged and swollen are called varicose, around anus and rectum.
Veins around the rectum and anus often swell and become inflame, develop small blood clots and cause minor bleeding. Piles are also commonly known as hemorrhoids. The term hemorrhoids refer to a condition in which the veins around the anus and around the rectum are swollen and inflamed. Hemorrhoids may result from straining to move stool. Other contributing factors includes pregnancy, ageing, chronic constipation or diarrhea and anal intercourse.
Uses
Uses of Pilocure Tablet:
Exerts hemostyptic activity and reduces bleeding.
Has anti-inflammatory action and decrease swelling.
Has anti-microbial effect.
Facilitates bowel motility and reduces straining.
Composition
Composition of Pilocure Tablet:
Amalaki (Embelica officinale)- 20 mg- vitamin C supplement, antibacterial.
Aragwadha (Cassia fistula)- 50 mg- mild laxative.
Daruharidra (Berberis aristata)- 50 mg- haemostyptic.
Guggulu (Commiphora mukul)- 100 mg- anti-inflammatory.
Haridra (Curcuma longa)- 100 mg- anti-bacterial/wound healing.
Haritaki (Terminalia chebula)- 50 mg- mild laxative.
Kanchanara (Bauhinia variegata)- 50 mg- anti-inflammatory.
Lajjalu (Mimosa pudica)- 50 mg-
Nimba (Azedirachta indica)- 25 mg- anti-infective.
Shallaki (Boswellia serrata)– 200 mg- anti-inflammatory.
Indication
Indication of Pilocure Tablet: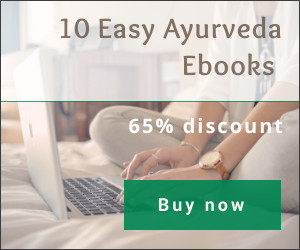 External and internal haemorrhoids
acute fissure
Chronic constipation.
Dose, package
Dosage of Pilocure Tablet:
2 tablets twice daily, for 15 days.
With western medicines
Seek your doctor's advice if you are taking this product along with other western (allopathic/modern) medicines. Some Ayurvedic herbs can interact with modern medicine.
If both Ayurvedic and allopathic medicines are advised together, then it is best to take allopathic medicine first, wait for 30 minutes and then, after a gap of 15 – 30 minutes, take Ayurvedic medicine or as directed by the physician.
Can this be used while taking Homeopathic medicine?
Yes. This product does not react with homeopathic medicine.
With supplements like multivitamin tablets, Omega 3 fatty acids etc?
Yes. Generally, this product goes well with most of the dietary supplements. However, if you are taking more than one product per day, please consult your doctor for an opinion.
Package size & Price:
Box of 10*10 tablets.
Rs. 400.
Read related:
Haemorrhoids: Ayurvedic Treatment, Medicines, Remedies