Lipnill Capsule is a proprietary Ayurvedic medicine manufactured by ALOPA HERBALS pharmaceuticals, Bhuvanagiri, Bangalore. Lipnill reduces total cholesterol and triglycerides and also increases HDL cholesterol.
To have good health, it is necessary to have check on lipid profile, not eliminating fat or reducing it drastically. Lipnill is the natural supplement to burn fats. Lipnill is an herbal formulation found useful in controlling hyper lipidemia.
Uses
Uses of Lipnill Capsule:
Guggulu in Lipnill contains ketonic steroid compounds known as guggulusterones, which is responsible for burning fats.
Methi effects platelet aggregation.
Lashuna in Lipnill is effective in burning fat, has antioxidant property.
Composition
Composition of Lipnill Capsule:
Amalaki (Embelica officinale) – 100 mg-reduces HMGCoA enzyme activity, reduces platelet regression.
Guggulu (Commiphora mukul)- 200 mg- hypolipidemic, regression of plaques.
Kulattha – Horse gram (Dolocos biflorus)- 250 mg- hypolipidemic, regression of plaques.
Lashuna – Garlic – (Allium sativum)- 200 mg- hypolipidemic, regression of plaques.
Methi (Trigonella foenumgraecum)- 200 mg- hypolipidemic, regression of plaques.
Indication
Indication of Lipnill Capsule:
Hypercholesterolemia
Hyperlipidemia
Dose, package
Dosage of Lipnill Capsule: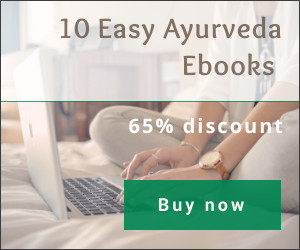 1 capsule 3 times a day for 3 months.
Maintenance dose- 1 capsule a day.
With western medicines
Seek your doctor's advice if you are taking this product along with other western (allopathic/modern) medicines. Some Ayurvedic herbs can interact with modern medicine.
If both Ayurvedic and allopathic medicines are advised together, then it is best to take allopathic medicine first, wait for 30 minutes and then, after a gap of 15 – 30 minutes, take Ayurvedic medicine or as directed by the physician.
Can this be used while taking Homeopathic medicine?
Yes. This product does not react with homeopathic medicine.
With supplements like multivitamin tablets, Omega 3 fatty acids etc?
Yes. Generally, this product goes well with most of the dietary supplements. However, if you are taking more than one product per day, please consult your doctor for an opinion.
Package size & Price:
Box of 10*10 capsules.
Rs. 600
Read related:
5 Things To Do After High Cholesterol Food Intake