Leucoforte Tablet is a proprietary Ayurvedic medicine manufactured by ALOPA HERBALS pharmaceuticals, Bhuvanagiri, Bangalore. Leucoforte aims at providing comfort to female patient suffering from leucorrhoea.
Leucorrhoea is a white viscid malodorous discharge from the vagina or cervical canal. It may be accompanied by intense pruritis. An increase in the normal vaginal secretion develops physiologically at puberty, during pregnancy, at ovulation and premenstrual phase of the menstrual cycle.
Uses
Uses of Leucoforte Tablet:
Reduces excessive vaginal discharge.
Ensure comfort.
Relieves pruritis.
Reduce infections.
Acts as pelvic decongestants, thus reduces the amount of vaginal discharge.
Offers a complete comfort for leucorrhoea of mixed aetiology.
Composition
Composition of Leucoforte Tablet:
Ashoka (Saraca asoca)- 150 mg- astringent, uterine tonic
Baboola (Acacia arabica)- 50 mg- astringent
Daruharidra (Berberis aristata)– 50 mg- antibacterial, astringent
Dhanyaka (Coriandrum sativum) – 20 mg- digestive
Gokshura (Tribulus terrestris)- 50 mg- diuretic
Guduchi (Tinospora cordifolia)- 100 mg- digestive
Japa pushpa (Hibiscus rosasinensis)- 50 mg- nervine tonic
Jeeraka (Cuminum cyminum)- 50 mg- carminative
Lodhra (Symplocos racemosus) – 120 mg- healing of uterine ulcers
Mandoora bhasma- 25 mg- iron supplement
Pravala pisti- 25 mg- calcium supplement
Shatavari (Asperagus racemosus)- 50 mg- nutrient
Shuddha shilajithu (Purified asphaltum)- 25 mg- diuretic
Triphala (Embelica officinale, Terminalia chebula, Terminalia bellerica)- 100 mg.- antibacterial.
Indication
Indication of Leucoforte Tablet:
Persistent or recurrent abnormal vaginal discharge (leucorrhoea) of mixed aetiology.
Dose
Dosage of Leucoforte Tablet:
2 tablets 2 times a day for 15 days.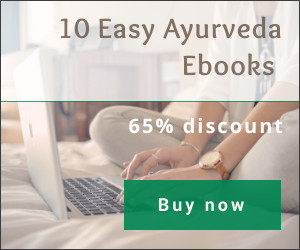 With western medicines
Seek your doctor's advice if you are taking this product along with other western (allopathic/modern) medicines. Some Ayurvedic herbs can interact with modern medicine.
If both Ayurvedic and allopathic medicines are advised together, then it is best to take allopathic medicine first, wait for 30 minutes and then, after a gap of 15 – 30 minutes, take Ayurvedic medicine or as directed by the physician.
Can this be used while taking Homeopathic medicine?
Yes. This product does not react with homeopathic medicine.
With supplements like multivitamin tablets, Omega 3 fatty acids etc?
Yes. Generally, this product goes well with most of the dietary supplements. However, if you are taking more than one product per day, please consult your doctor for an opinion.
Precaution, package
Precaution:
If you are taking any Iron supplement, please notify the doctor. This also contains mandoora bhasma – an Iron source. Overdosage may lead to excess of Iron supplementation.
Package size & Price:
Box of 10*10 tablets.
Rs. 450.
Read related:
Home Remedy For Leucorrhea Using Amla Seeds
Vaginal White Discharge – Ayurvedic Treatment, Home Remedies