Alopazyme Syrup It is a proprietary Ayurvedic medicine manufactured by ALOPA HERBALS pharmaceuticals, Bhuvanagiri, Bangalore. It is used in the treatment of all types of digestive problems.
Common digestive problems are caused by worry, anxiety, stress and strain, over eating, spicy foods, oily/fatty foods and amoebiasis. Dyspepsia/indigestion often is a symptom of other diseases and characterized by vague abdominal discomfort, a sense of fullness after eating, eructation, nausea, vomiting and loss of appetite.
Uses
Uses of Alopazyme Syrup:
It overcomes naturally the unpleasant symptom of indigestion- belching, bloating, fullness, flatulence and nausea.
It ensures quick relief.
Read related:
Irritable Bowel Syndrome: Ayurvedic Treatment, Home Remedies, Lifestyle Tips

Composition
Composition of Alopazyme Syrup:
Katuki (Picrorrhiza kurroa)- 25 mg- hepato stimulant
Vidanga (Embelica ribes)- 20 mg- carminative
Pippali (Piper longum)- 20 mg- carminative
Guduchi (Tinospora cordifolia)- 25 mg- hepato stimulant
Shunti (Zyngiber officinale)- 50 mg- carminative
Amalaki (Embelica officinale)- 25 mg- vitamin C supplement/ antiflatulent
Draksha (Vitis vinifera)- 100 mg- antiflatulent
Erandakarkati (Carica papaya)- 100 mg- natural enzyme
Bala (Sida cordifolia)- 25 mg- emollient
Triphala (Embelica officinale, Terminalia chebula, Terminalia bellerica)- 25 mg- digestive, carminative
Maricha (Piper nigrum)- 20 mg- carminative, gastric stimulant
Jeeraka (Cuminum cyminum)- 50 mg- carminative
Samudra lavana (Sea salt)-20 mg- digestive, taste enhancer
Krishna lavana (Black salt)- 20 mg- antiflatulent.
Indication
Indication of Alopazyme Syrup: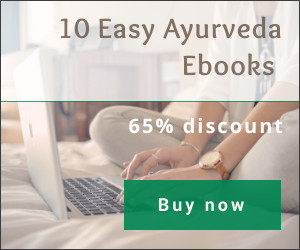 Indigestion
Dyspepsia
Irritable bowel syndrome
Dose, package
Dosage of Alopazyme Syrup:
1 table spoon 3 times a day.
With western medicines
Seek your doctor's advice if you are taking this product along with other western (allopathic/modern) medicines. Some Ayurvedic herbs can interact with modern medicine.
If both Ayurvedic and allopathic medicines are advised together, then it is best to take allopathic medicine first, wait for 30 minutes and then, after a gap of 15 – 30 minutes, take Ayurvedic medicine or as directed by the physician.
Can this be used while taking Homeopathic medicine?
Yes. This product does not react with homeopathic medicine.
With supplements like multivitamin tablets, Omega 3 fatty acids etc?
Yes. Generally, this product goes well with most of the dietary supplements. However, if you are taking more than one product per day, please consult your doctor for an opinion.
Precautions
Seek your doctor's advice if you are diabetic. In diabetic patients, only if the blood sugar is under good control, then this medicine can be given. 
Package size & Price:
Bottle of 100 ml.
Rs. 90.