Jointcare Gel is a proprietary Ayurvedic medicine manufactured by BACFO pharmaceuticals, Noida- New Delhi. It is used for arthritis, spondylitis and musculo-skelatal disorders.
Uses
Uses of Jointcare Gel:
It is especially formulated to facilitate easy application and fast absorption by using combination of herbal extracts and natural essential oil with natural gel base.
Peppermint oil provides relief from pain.
Eucalyptus oil has analgesic and anti-inflammatory properties, hence relieves muscle pain.
Cinnamomum oil is also anti-inflammatory helps in removing stiffness of muscle.
Kapoor oil helps to ease inflammation and joint pain.
In conjunction with other oils, it can help deliver a fast and efficient action on muscle.
Punarnava and Nirgundi are well known for anti-inflammatory action.
Rakta maricha blocks the pain signals there by useful in pain relieving.
Quickly penetrates through the skin and provides a long lasting relief in painful, inflamed and immobilized joints.
For quick relief intake of Jointcare Tablet along with this is advised.
Composition
Composition of Jointcare Gel:
Click on the ingredient names to know more about them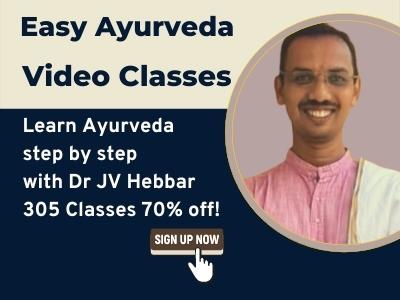 Each 30 gm contains-
Gel base q.s.
Gandhapuro taila (Gaultheria fragrantissima)- 4.12 ml
Peppermint oil (Menthe piperita)- 2.25 ml
Castor root Eranda (Ricinus communis extract)– 0.90 ml – Castor root, seeds and leaves are extensively used in Ayurvedic treatments, both for externally and internally. Castor is aphrodisiac, relieves pain and useful in neurological disorders.
Derived from Nirgundi (Vitex nigundo)– 0.3 gm, Punarnava (Boerhaavia diffusa)- 0.3 gm, Capsicum annum- 0.045 gm
Karpoora (Cinnamom camphora)– 0.75 ml – Camphor is a rare herb which, being coolant, balances Kapha Dosha and reduces fat and cholesterol levels. Camphor used for medicinal use is slightly different than the camphor used in Pooja / Spiritual practices. In the market, you get the edible camphor usually in powder form. Though modern science categorizes it as unsafe for oral consumption, in a very low specified dose, it is useful in certain diseases.
Cinnamom oil (Cinnamom zylanicum)- 0.375 ml
Turpentine oil (Pinus longifolia)- 0.27 ml
Jatiphala-nutmeg (Myristica fragrans)– 0.12 ml – Jaiphal – Nutmeg is an aphrodisiac, digestive tonic, very useful even with external application in case of headache, useful in cough, cold, asthma and more.
Eucalyptus oil (Eucalyptus globulus)- 0.75 ml
Indication
Indication of Jointcare Gel:
Arthritis
Spondylitis
Musculo-skeletal disorder.
Bursitis,  
Bursitis trochanterica,
Shoulder dislocation pain
Post viral fever, when the patient complains of body, muscle and joint pains
Dose
Dosage of Jointcare Gel:
Gently apply the gel on affected area 2-3 times a day, or as directed by the physician.
Side effects, package
Side effects of Jointcare Gel:
There are no recorded side effects with this medicine.
Keep out of reach of children.
Package size & Price:
Tube of 30 gm.
Rs. 62.