Tengin Pookuladi Avaleha is quite commonly used Ayurvedic medicine for backache and gynaecological disorders. It is prepared from a Kashayama formula, called Thengin pookuladi Kashayam, mentioned in Sahasrayogam for Asrugdara(Menorrhagia).
Synonyms
It is also known as Kerapookuladi rasayana or Kerapookuladi lehya also.
Kera or Teng means coconut.
Poo means flower or inflorescence.
Need for Avaleha
Asrugdara – heavy periods is a condition which causes Dhatu kshaya (decline of the essential tissue strength) in due course of time due to excessive blood loss. There is a need of Rasayana (rejuvinators) in its treatment. Avaleha Kalpana has Rasayana effect due to the presence of Madhura dravya (sweetening substances) and Sneha dravyas (oil / fat ingredients). Also due to its good palatability, wide therapeutic applicability and longer shelf life it is widely accepted in the present day market.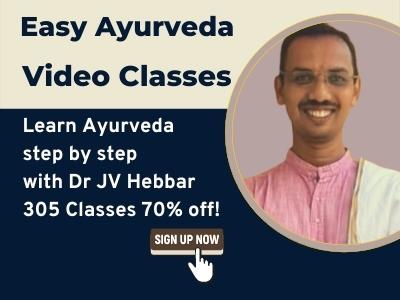 Though Tenginpookuladi kashaya is widely practiced by the Kerala traditional as well as Ayurvedic practitioners, preparation of fresh kashaya (decoction) each time and daily is a difficult task. So, some modify it into Lehya and released it to the market. Clinical practice wise also it has shown good results in its indicated disorders.So here in this write up details of the preparation is discussed.
Method of preparation
Method of preparation of Tengimpookuladi (kerapookuladi) kashayam
I Preparation of kashaya:
The Kalka (paste made of)
Narikela Pushpa (inflorescence of coconut) – 50 grams and
Coarse powders of
Japa (Hibiscus-preferable root of white colored one) – 50 grams
Bala – Country mallow – Sida cordifolia (root) – 50 grams and
Jambu – Jamun (Eugenia jambolana) – 50 grams are taken in equal quantity.
It is added with
water – 3.2 liters o
Then the Kashayam is prepared by adding 8 times of raw drugs, reduced to ¼th and filtered.
Obtained Kashaya – 800 ml.
The Kashaya will be-
• Colour- Dark
• Taste- Astringent
• Smell- Characteristic smell
II Preparation of Tengumpookuladi Avaleha
The Tengumpookuladi Kashayam is again kept on flame to boil.
Jaggery, half the part of kashaya, is added to it and made to dissolve.
When the jaggery is completely dissolved, it is filtered through a clean white cotton cloth to remove impurities.
This filtrate is again boiled over mild fire to thicker consistency of 1 or 2 threads.
1/4th of decoction, Ghrita (ghee) is added just before getting the Paka Lakshna (features of well cooked contents).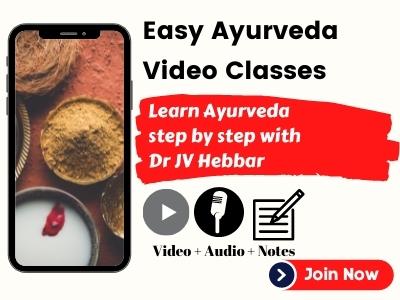 After proper cooking the Lehya content is taken out from fire and Prakshepa Dravyas are added.
Prakshepa dravyas – spice powders:
Chaturjataka – Cinnamon, Cardamom, Cinnamon bark and Mesua ferrea (1/60 part of decoction) is added little by little and stirred well till a homogeneous mixture is obtained.
Equal to the amount of ghee and honey are added on the next day and is stored in air tight containers.
Properties, action
The final product of Lehya will be-
Colour- Dark brown
Taste- Sweet
Smell- Characteristic sweet odour
Consistency- Semi-solid chocolate consistency

Action:
Rasayana (Rejuvinator), Balya (Tonic),Tarpaka (Soothener)
Dose and co-drink
Dose:10-15 grams, once or divided doses per day.
Vehicle: Milk or warm water.
With western medicines
Seek your doctor's advice if you are taking this product along with other western (allopathic/modern) medicines. Some Ayurvedic herbs can interact with modern medicine.
If both Ayurvedic and allopathic medicines are advised together, then it is best to take allopathic medicine first, wait for 30 minutes and then, after a gap of 15 – 30 minutes, take Ayurvedic medicine or as directed by the physician.
Can this be used while taking Homeopathic medicine?
Yes. This product does not react with homeopathic medicine.
With supplements like multivitamin tablets, Omega 3 fatty acids etc?
Yes. Generally, this product goes well with most of the dietary supplements. However, if you are taking more than one product per day, please consult your doctor for an opinion.
Indication and contra-indication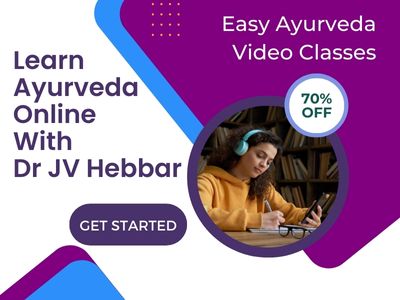 Indications:
Back ache, Menopusal syndrome,Menorrhagia,Leucorrhoea,Debility,Menstrual disorders etc

Contra indications:
No specific contra indications. But the lehya formulation can be avoided in the Diabetic patients.