Chatrubeeja Churna is a simple combination of four seeds – Fenugreek, Garden cress, Kalonji and Bishops weed. The combination is very useful to relieve bloating, indigestion and abdominal pain.
Ingredients
Chaturbeej Churan Ingredients
Methika – Fenugreek
Chandrashura – Lepidium sativum – Garden cress
Kala Ajaji – Kalonji – Nigella sativa
Yavanika – Carum copticum / Trachyspermum ammi
All the four seeds are taken in equal parts, ground individually to get fine powder. Mixed thoroughly and preserved in air tight containers.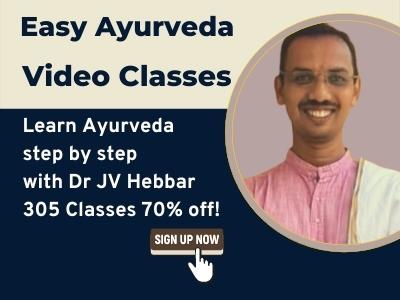 Indication
Chaturbeej Choornam indication:
It is indicated in  –
Vata imbalance disorders, bloating, gas trouble in stomach and intestines – Pavanamaya
Indigestion – Ajeerna
Abdominal colic pain – Shoola
Bloating, gaseous distension of abdomen – Adhmana
Pain in flanks, sides of chest and abdomen – Parshvashoola
Hip pain, low back pain – Kativyatha
It is also used in treating pre-menstrual syndrome(PMS) with stomach pain and discomfort ahead of periods. It is also useful in relieving amenorrhoea and painful periods. This action can be attributed to Kalonji, which induces periods.
Dose
Dose: 1 – 2 grams, 2 – 3 times a day, before food along with buttermilk / ghee / hot water.
For people with severe gastritis, it is better to take this after food.
With western medicines
Seek your doctor's advice if you are taking this product along with other western (allopathic/modern) medicines. Some Ayurvedic herbs can interact with modern medicine.
If both Ayurvedic and allopathic medicines are advised together, then it is best to take allopathic medicine first, wait for 30 minutes and then, after a gap of 15 – 30 minutes, take Ayurvedic medicine or as directed by the physician.
Can this be used while taking Homeopathic medicine?
Yes. This product does not react with homeopathic medicine.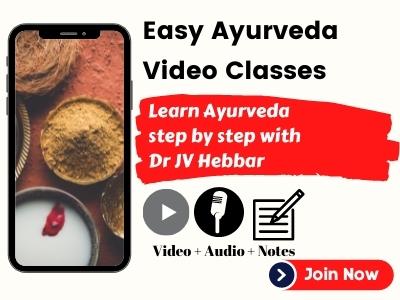 With supplements like multivitamin tablets, Omega 3 fatty acids etc?
Yes. Generally, this product goes well with most of the dietary supplements. However, if you are taking more than one product per day, please consult your doctor for an opinion.
Shelf life, side effects
Shelf life: 2 – 6 months, if preserved in air tight container.
Side effects:
For people with high Pitta condition and gastritis, taking this before food may cause increased burning sensation.
It is best to avoid this gas trouble remedy during pregnancy.
It can be used in a dose of 250 – 500 mg per day, in children above 3 years age.
It can be used in a dose of 500 mg to 2 grams per day in lactating mothers.
Sanskrit verse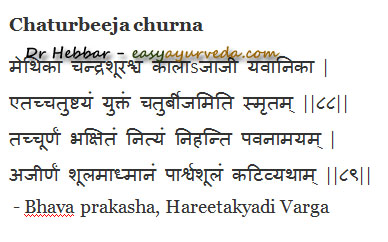 Reference, manufacturer
Ayurvedic verse explaining the formula –
Bhavaprakash, Haritakyadi Varga
Manufacturer:
There are no companies manufacturing this product. But because all the four ingredients are easily available in the market, this can be prepared and used as a home remedy for stomach gas.
Related articles –
10 effective Ayurvedic home remedies for acidity and gastritis
Milk Garlic Home Remedy For Stomach, Abscess and Fever
Home Remedy For Bloating And Gas Trouble Using Buttermilk
Action
How Chaturbeeja Churna acts?
Most of the symptoms like gas trouble, bloating arise due to lack of good digestion strength.
Kalonji and Oma are hot in nature – they promote secretion of digestive enzymes.
Oma is a very good Vata pacifier. It cleanses intestines and relieves bloating
Fenugreek has calming effect over stomach, it relieves gastritis.
Garden cress promotes digestion strength and also balances Vata Dosha at the level of stomach and intestines.
Research on Chaturbeeja