Chavikasavam is an Ayurvedic medicine used mainly in abdominal and urinary tract disorders. It is a liquid medicine having self generated alcohol. It contains 5 – 10 % of self generated alcohol.This self generated alcohol and the water present in the product acts as a media to deliver water and alcohol soluble the active herbal components to the body.
Uses
Chavikasavam uses: It is used in conditions
Abdominal tumours and related diseases – Sarva Gulma Vikara
Urinary tract disorders – Prameha
Allergic rhinitis, Upper respiratory tract infection – Pratishyaya
Tuberculosis, chronic respiratory diseases – Kshaya
Cough, cold – Kasa
Gout – Vatashonita
Ascites, abdominal distension and hernia – Udara, Antravruddhi
Useful in dyspepsia and anemia.
>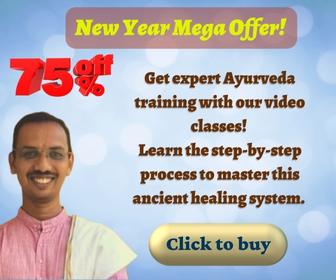 Dose
Dose: 10 – 30 ml, once or twice a day, along with water, after food or as directed by Ayurvedic doctor.
Dose for children below 5 years of age – 2 – 5 ml, once or twice day, mixed with equal amount of water, after food.
Dose for children 5 – 12 years of age – 5 – 10 ml, once or twice a day, mixed with water.
With western medicines
Seek your doctor's advice if you are taking this product along with other western (allopathic/modern) medicines. Some Ayurvedic herbs can interact with modern medicine.
If both Ayurvedic and allopathic medicines are advised together, then it is best to take allopathic medicine first, wait for 30 minutes and then, after a gap of 15 – 30 minutes, take Ayurvedic medicine or as directed by the physician.
Can this be used while taking Homeopathic medicine?
Yes. This product does not react with homeopathic medicine.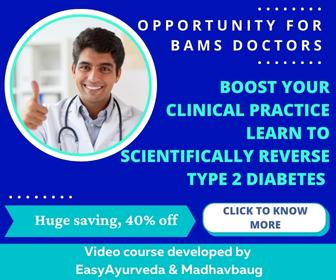 With supplements like multivitamin tablets, Omega 3 fatty acids etc?
Yes. Generally, this product goes well with most of the dietary supplements. However, if you are taking more than one product per day, please consult your doctor for an opinion.
Ingredients
Chavikasavam ingredients:
Chavya – Piper cubeba – 2.4 kg
Chitraka – Leadwort – Pumbago zeylanica – 1.2 kg
480 grams of
Vashpika – Kala Jeera – Black cumin seed – Nigella sativa
Pushkaramoola – Inula racemosa
Shadgrantha – Acorus calamus
Hapusha – Juniperus communis
Shati – Hedychium spicatum
Patolamoola – Pointed gourd – Trichosanthes cucumerina
Triphala – Amla, Haritaki, Vibhitaki
Yavani – Trachyspermum ammi
Kutajatvak – Connessi bark – Holarrhena antidysenterica
Vishala – Citrullus colocynthis
Dhanyaka – Coriander
Rasna – Pluchea lanceolata
Danti – Baliospermum montanum
240 grams of
Krumighna – Embelia ribes
Musta – cyperus rotundus
Manjishta – Rubia cordifolia
Devadaru – Cedrus deodara
Trikatu – Pepper, long pepper and ginger
The above ingredients are added with 98.304 liters of water, boiled and reduced to 12.288 liters.
Filtered.
It is added with Jaggery – 14.4 kg
Dhataki – Woodfordia fruiticosa – 960 grams
Chaturjata – Cinnamon bark, leaves, Cardamom and Mesua ferrea – 384 grams
Lavanga – clove, Trikatu (pepper, long pepper and ginger) – 48 grams each.
The total ingredients are taken in a vessel smeared with ghee, and kept for fermenatation for one month.
The actual dose told in the verse is 192 ml per day, in the morning.
Side effects, precaution
Chabikasavam side effects: Very high dose may cause burning sensation in stomach and diarrhea.
Children, Pregnant and lactating mothers should seek medical advice before taking this medicine.
Reference, manufacturer, package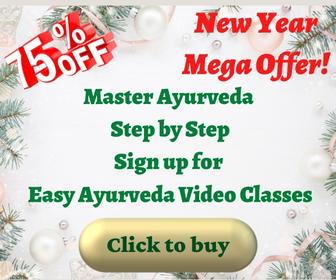 Reference: Yogaratnakara Ajeerna Rogadhikara.

Manufacturer: Arya Vaidya Sala, Kottakkal, Nagarjuna – Chavikaasavam

Presentation: Bottle of 450 ml.