Gulgulu Panchapala Churnam is a famous Ayurvedic medicine in powder form. It is mainly used in skin diseases and rectal fistula. This medicine is formulated based on Kerala Ayurvedic tradition. 
This product contains 5 Pala (5 X 48 = 240 grams) of Guggulu. Hence the name Gulgulu Panchapala Churnam. It is also called Gulgulupanchapalam churnam and Guggulupanchapala Choorna.
Benefits
Guggulu Panchapala Churna benefits:
It is used in the treatment of
Skin diseases – Kushta 
Anal fistula – Bhagandara
Abdominal tumor, bloating – Gulma
Worm infestation (infested wounds, intestinal parasites) – Krumi
The above are the diseases for which the medicine is indicated as per textual reference.
Some Ayurvedic doctors, based on their experience, advise this herbal powder in the treatment of high cholesterol,
varicose veins, ulcers caused due to varicose veins etc.
It helps to heal wound quickly.
It is used in treating sinuses, fistula, non healing wounds, diabteic wounds
It is also used to treat intestinal worms and skin diseases with worm infestation.
Other Indications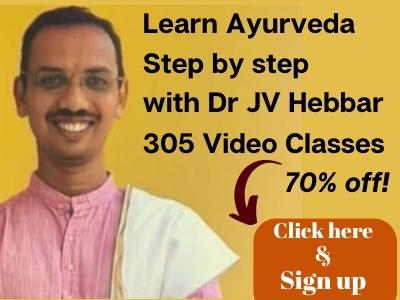 lowering high cholesterol levels,
Obesity treatment.
Sanskrit verse, reference

Reference: Sahasrayoga, Choorna Prakarana, 75, Astangahridayam.
Ingredients
Gulgulu panchapala churnam ingredients:
Guggulu – commiphora mukul – 240 grams
Magadhika (Pippali – long pepper – Piper longum) – 48 g
Triphala –
Terminalia chebula (Haritaki) – 48 grams
Terminalia bellirica (Vibhitaki) – 48 grams
Phyllanthus emblica (Amla) – 48 grams
Twak – Cinnamon – Cinnamomum zeylanicum – 12 grams
Triti – Ela – Cardamom – Elettaria cardamomum – 12 grams
The fine powder of above is mixed into a homogeneous mass.
Dose and adjuvants
Dose and how to take?
The herbal powder in a dose of 1 – 3 grams, based on strength of disease and the patient is administered along with honey, before or after food, or as advised by Ayurvedic doctor.
Adjuvants: Gugguluthikthakam ghritam or other ghees.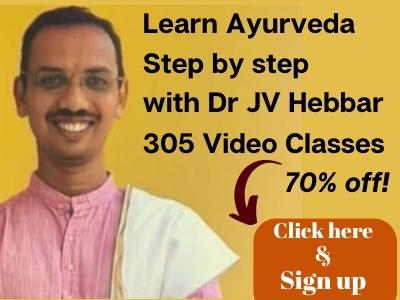 With western medicines
Seek your doctor's advice if you are taking this product along with other western (allopathic/modern) medicines. Some Ayurvedic herbs can interact with modern medicine.
If both Ayurvedic and allopathic medicines are advised together, then it is best to take allopathic medicine first, wait for 30 minutes and then, after a gap of 15 – 30 minutes, take Ayurvedic medicine or as directed by the physician.
Can this be used while taking Homeopathic medicine?
Yes. This product does not react with homeopathic medicine.
With supplements like multivitamin tablets, Omega 3 fatty acids etc?
Yes. Generally, this product goes well with most of the dietary supplements. However, if you are taking more than one product per day, please consult your doctor for an opinion.
Side effects, shelf life, manufacturers
Guggulu Panchapala Choorna side effects:
There are no known side effects with this medicine.
For people with sensitive stomach or gastritis – better to take this medicine only after food.
A dose higher than the prescribed may cause worsening of gastritis.
Pregnant ladies should consult their doctors before taking this medicine.
This can be given to children under medical supervision, for a limited period of time.
Expiry date: One year from the date of manufacture
Manufacturers:
Asoka Pharmaceuticals,
AVN Ayurveda Formulations Pvt. Ltd.
Arya Vaidya Sala (Kottakkal)
Nagarjuna – Gulgulu panchapalam Choornnam