Brihat Vidyadharabhra Ras is an Ayurvedic medicine in tablet form, used in the treatment ofabdominal pain, digestive disorders etc. This medicine contains heavy metal ingredients, hence should only be taken under strict medical supervision. This medicine is most commonly used in north Indian Ayurvedic practice.
Uses and effect on dosha
Brihat Vidyadharabhra Ras Uses:
It is used in the Ayurvedic treatment of abdominal pain, colic, indigestion, gastritis, rheumatoid arthritis, weight loss, tiredness, fatigue, lack of taste.
Post viral fever, when the patient complains of body, muscle and joint pains
Bursitis,  
Bursitis trochanterica,
Shoulder dislocation pain

Effect on Tridosha – Balances Vata and Pitta.
Dose and duration of use
Brihat Vidyadharabhra Ras dosage:
125 – 250 mg in the morning, before food or as directed by Ayurvedic doctor. It is advised along with tender coconut water, cow milk or water.
How long to use: It is administered for a period of one month.
With western medicines
Seek your doctor's advice if you are taking this product along with other western (allopathic/modern) medicines. Some Ayurvedic herbs can interact with modern medicine.
If both Ayurvedic and allopathic medicines are advised together, then it is best to take allopathic medicine first, wait for 30 minutes and then, after a gap of 15 – 30 minutes, take Ayurvedic medicine or as directed by the physician.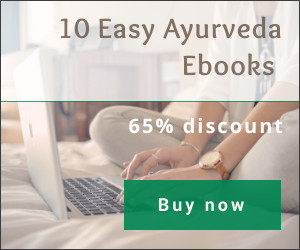 Can this be used while taking Homeopathic medicine?
Yes. This product does not react with homeopathic medicine.
With supplements like multivitamin tablets, Omega 3 fatty acids etc?
Yes. Generally, this product goes well with most of the dietary supplements. However, if you are taking more than one product per day, please consult your doctor for an opinion.
Ingredients
Brihat Vidyadharabhra Rasa ingredients, how to make:
12 g of each of
Suta – Purified and processed Mercury
Shuddha Gandhaka – Herbal purified Sulphur
Haritaki – Chebulic Myrobalan fruit rind – Terminalia chebula
Vibhitaki – Belliric Myrobalan fruit rind – Terminalia bellirica
Amalaki – Indian gooseberry fruit – Emblica officinalis Gaertn.
Shunti – Ginger Rhizome – Zingiber officinalis
Maricha – Black pepper – Piper nigrum
Pippali – Long pepper fruit – Piper longum
Vidanga – False black pepper – Embelia ribes
Musta – Nut grass (root) – Cyperus rotundus
Trivrit – Operculina turpethum
Danti – Baliospermum montanum
Chitraka – Lead Wort (root) – Plumbago zeylanica
Akhuparni – Ipomea reniformis
Granthika – Long pepper (Root) – Piper longum
Abhraka Bhasma – Purified and processed Mica – 48 g
Loha Bhasma – Bhasma prepared from Iron – 192 g
Ghrita – Cow ghee – quantity sufficient for grinding
Madhu – Honey – quantity sufficient for grinding
Reference and side effects
Reference: Bhaishajya Ratnavali Shula Rogadhikara 255- 260
Brihat Vidyadharabhr Ras side effects:
Self medication with this medicine may prove to be dangerous, since it contains heavy metal ingredient.
Take this medicine in precise dose and for limited period of time, as advised by doctor.
Over-dosage may cause sever poisonous effect.
It is best avoided in pregnancy, lactation and in children.
Keep out of reach and sight of children. Store in a dry cool place.