Kutaj Ghan Vati is an Ayurvedic medicine, in tablet from. It is used in Ayurvedic treatment of diarrhoea, ulcerative colitis, fever etc.
Uses and effect on dosha
Kutaj Ghan Vati uses: It is used in treating fever with diarrhoea, dysentery, ulcerative colitis, malabsorption syndrome.
Effect on Tridosha: Balances Vata and Pitta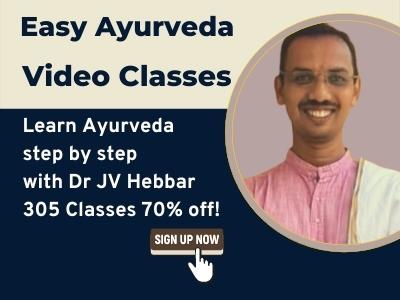 Dose and duration of use
Kutajghan Bati Dosage: (250 – 500 mg) – 1 – 2 tablets 1 – 2 times a day, before or after food or as directed by Ayurvedic doctor.
How long to use: It can be used upto 2 – 3 months, based on doctor's advice.
With western medicines
Seek your doctor's advice if you are taking this product along with other western (allopathic/modern) medicines. Some Ayurvedic herbs can interact with modern medicine.
If both Ayurvedic and allopathic medicines are advised together, then it is best to take allopathic medicine first, wait for 30 minutes and then, after a gap of 15 – 30 minutes, take Ayurvedic medicine or as directed by the physician.
Can this be used while taking Homeopathic medicine?
Yes. This product does not react with homeopathic medicine.
With supplements like multivitamin tablets, Omega 3 fatty acids etc?
Yes. Generally, this product goes well with most of the dietary supplements. However, if you are taking more than one product per day, please consult your doctor for an opinion.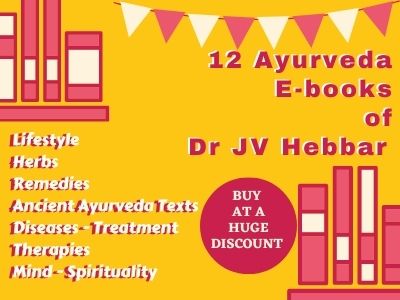 Ingredients and method of preparation
Kutajghan Vati Ingredients, How To make?
Kutaja – Connessi Bark – Holarrhena antidysenterica – 48 g
Water for decoction – 768 ml
Ativisha – Aconitum heterophyllum – 12 g
Kutaja is made into decoction, filtered. It is further heated. While it is solidifying, Ativisha herb is added and ground well. Tablets are prepared from this semi-solid mass.
Shelf life and side effects
Expiry date: 2 years from the date of manufacture.
Kutaj Ghanvati Side effects:
There are no known side effects with this medicine, if taken in right dosage.
Reference and manufacturer
Reference: Siddha Yoga Sangraha Atisara Pravahika Grahani Rogadhikara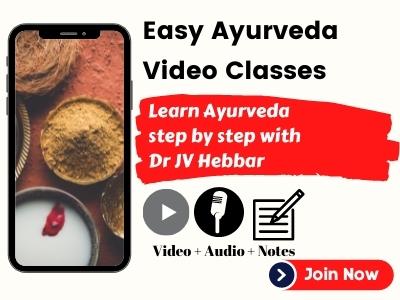 Manufacturers: Unjha Ayurvedic Pharmacy, Yash Remedies, Baidyanath, Charak, Divya Pharmacy.