Guduchyadi Taila is an Ayurvedic medicine. It is an herbal oil, used in the treatment of gout, headache, itching and sweating scalp etc.
Benefits
Guduchyadi Taila Uses:
It is used in the treatment of gout, it helps to strengthen body tissues.
It relieves itching and excess sweating of scalp, headache.
It is also used in infertility treatment, wherein 2 – 3 drops of the oil is instilled into each nostrils of the woman.
Effect on Tridosha – Balances Vata and Pitta.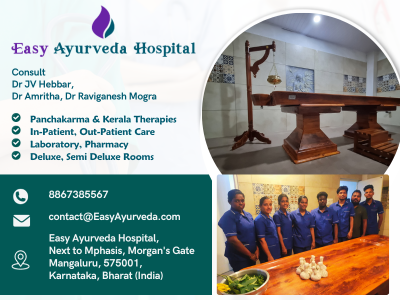 Application on feet
Oil application over feet
Precaution if you apply this oil over feet:
If you apply this oil on feet, make sure to wash off thoroughly with water or wipe off with cloth. The oil can make you slippery while walking.
After applying, make sure there are no oil spills on the floor. This can make the floor slippery.
Method of Usage
It is used as nasal drops in a dose of 2 – 3 drops into each nostrils.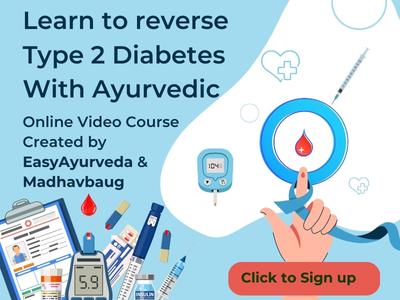 It is also used for massage and other Ayurvedic therapies.
How long to use: It can be used upto 3 – 6 months based on doctor's prescription.
Side Effects
There are no known side effects with this oil on external application.
Contents
Guduchyadi Oil ingredients, how to make:
Guduchi – Indian Tinospora (stem) – Tinospora cordifolia – 4.8 kg
Water for decoction – 12.288 liters, boiled and reduced to 3.072 liters, filtered.
Ksheera – Cow milk – 3.072 liters
Taila – Sesame oil – Sesamum indicum – 12.288 liters
Paste prepared from 12 g of each of
Madhuka – Licorice – Glycyrrhiza glabra
Manjishta – Indian Madder (root) – Rubia cordifolia
Shatavari – Asparagus racemosus root
Meda – Litsea monopetala
Jivanti – Leptadenia reticulata
Jivaka – Malaxis acuminata
Rishabhaka – Manilkara hexandra (Roxb.) Dubard / Mimusoops hexandra Roxb.
Kushta – Saussurea lappa
Ela – Cardamom – Elettaria cardamomum
Agaru – Aquilaria agallocha
Mrudveeka – Raisin – Vitis vinifera
Mamsi – Nardostachys jatamansi
Vyaghranakha – Capparis sepiaria
Nakhi
Harenu
Shravani – Sphaeranthus indicus
Shunti – Ginger Rhizome – Zingiber officinalis
Maricha – Black pepper – Piper nigrum
Pippali – Long pepper fruit – Piper longum
Shatahva – Indian Dill – Anethum sowa
Karkatashrungi – Pistacia integerrima
Sariva – Indian Sarsaparila – Hemidesmus indicus
Twak – Cinnamon – Cinnamomum zeylanicum
Patra – Cinnamomum tamala
Agaru – Aquilaria agallocha
Vikranta – Premna corymbosa (Burm.f) Merr
Sthira – Desmodium gangeticum
Tamalaki – Phyllanthus niruri
Nagakeshara – Mesua ferrea
Hrivera – Pavonia odorata
Padmaka – Wild Himalayan Cherry – Prunus cerasoides
Utpala – Nymphaea stellata
Chandana – Sandalwood – Santalum album
All the ingredients are mixed and boiled till total moisture is lost from the oil, filtered.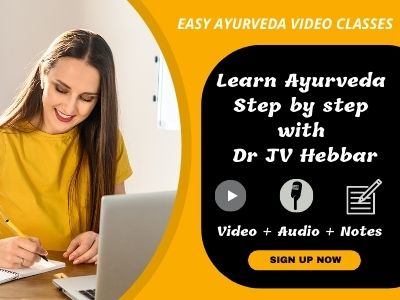 Reference and Shelf Life
Reference: Bhavaprakasha Vatarakta Adhikara 132 – 137
Shelf life: 3 years from the date of manufacture.
During pregnancy, lactation
If you were using this oil before pregnancy without any allergic reaction, you can continue using this oil even during pregnancy.
If you have not used this product before and wish to use it during pregnancy, better to consult a doctor because it can cause skin allergy in some rare cases.
It is generally considered as safe to use during lactation, however consult your doctor for the right advice.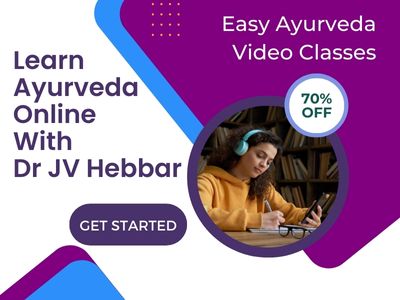 Can this product be applied after steam therapy?
No. Oil is best applied before steam therapy. This is as per basic Ayurvedic principles.
Shloka (Sanskrit Verse)