Kubja Prasarini Taila is an Ayurvedic medicine. It is an herbal oil. It is used in the treatment of sciatica, low back ache, spondylosis, stiffness.

Benefits
Kubja Prasarini Taila Uses:
It is used in conditions with Vata and Kapha imbalance. It is used wherever there is pain along with stiffness. Such as in Rheumatoid arthritis, cervical, lumbar spndylosis, low back ache, headache, difficulty in walking, limping, facial palsy, neck stiffness, dwarfism.
Effect on Tridosha – Balances Vata and Kapha.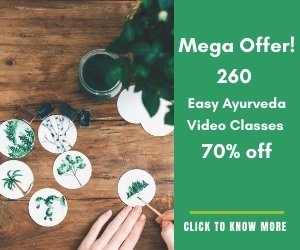 Application on feet
Oil application over feet
Precaution if you apply this oil over feet:
If you apply this oil on feet, make sure to wash off thoroughly with water or wipe off with cloth. The oil can make you slippery while walking.
After applying, make sure there are no oil spills on the floor. This can make the floor slippery.
How To use
It is used for massage and external application treatments.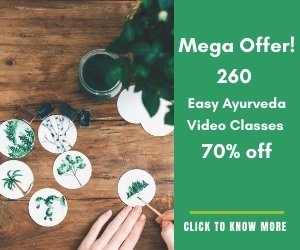 How long to use: It can be used upto 3 – 6 months based on doctor's prescription.
Side Effects
There are no known side effects with this oil on external application.
Contents
Kubja Prasarini Tel ingredients, how to make:
Prasarini – Paederia foetida – 4.8 kg
Water for decoction – 12.288 liters, boiled and reduced to 3.072 liters
Taila – Oil of Sesamum indicum – 3.072 liters
Dadhi – Curds – 3.072 liters
Kanji – Fermented gruel – 3.072 liters
Ksheera – Cow milk – 3.072 liters
Paste made with 96 g fine powder of
Chitraka – Plumbago zeylanica
Pippalimoola – Long pepper root – Piper longum
Madhuka – Licorice – Glycyrrhiza glabra
Saindhava – Rock Salt
Bala – Country mallow (root) – Sida cordifolia
Shatapushpa – Indian Dill (fruit) 0 Anethum sowa / Peucedanum graveolens
Devadaru – Himalayan Cedar (bark / heart wood) – Cedrus deodara
Rasna- Pluchea lanceolata
Gajapippali – Scindapsus officinalis / Piper chaba
Root of Prasarini – Paederia foetida
Mamsi – Nardostachys jatamansi
Bhallataka – Purified Semecarpus anacordium
All the ingredients are mixed and boiled till total moisture is lost from the oil, filtered.
Reference and Shelf Life
Reference: Bhaishaj Ratnavali Vatavyadhi Adhikara 260 – 264
Shelf life: 3 years from the date of manufacture.
During pregnancy, lactation
If you were using this oil before pregnancy without any allergic reaction, you can continue using this oil even during pregnancy.
If you have not used this product before and wish to use it during pregnancy, better to consult a doctor because it can cause skin allergy in some rare cases.
It is generally considered as safe to use during lactation, however consult your doctor for the right advice.
Can this product be applied after steam therapy?
No. Oil is best applied before steam therapy. This is as per basic Ayurvedic principles.