Shatavari Ghrita (Shatavaryadi Ghritham) is an Ayurvedic medicine in ghee form.  It is used in the treatment of urinary tract disorders, difficulty in urination etc. It is used as medicine and also for the purpose of Panchakarma. 
Benefits
Shatavaryadi Ghrita uses:
It is useful in treating urinary tract diseases, difficulty in urination, gonorrhoea and calculi.
excellent in burning in stomach and ache in the limbs.
Ayurvedic practitioners also use this for the treatment of
As an aphrodisiac in both men and women
Menstrual irregularities, low libido
Stress, anxiety, depression, aggressive behaviour, excessive anger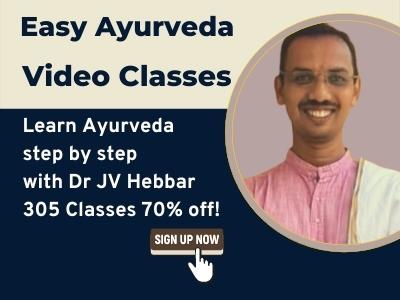 Effect on Tridosha – Balances Vata and Pitta
Dose
Shatavari Ghritha Dosage:
3 – 5 ml, once or twice a day before or after food or as directed by Ayurvedic doctor. It is also used in higher doses in Panchakarma treatment.
With western medicines
Seek your doctor's advice if you are taking this product along with other western (allopathic/modern) medicines. Some Ayurvedic herbs can interact with modern medicine.
If both Ayurvedic and allopathic medicines are advised together, then it is best to take allopathic medicine first, wait for 30 minutes and then, after a gap of 15 – 30 minutes, take Ayurvedic medicine or as directed by the physician.
Can this be used while taking Homeopathic medicine?
Yes. This product does not react with homeopathic medicine.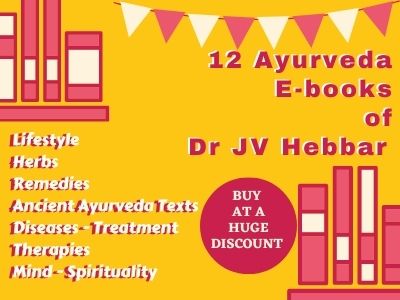 With supplements like multivitamin tablets, Omega 3 fatty acids etc?
Yes. Generally, this product goes well with most of the dietary supplements. However, if you are taking more than one product per day, please consult your doctor for an opinion.
How long to take?
This medicine can be safely taken for a period of upto 2-4 months.
Pathya – Diet
Hot items like chillies, tamarind, garlic, horsegram and asafoetida are to be avoided. So also body movements. Sex should be subject to medical advice only. It will be better to take milk boiled with fruits of Gokshura (Tribulus terrestris) after evening meal. Delay in meal times is to be avoided.
Avoid excess spicy foods, junk foods, aerated drinks, frozen and canned foods
Side Effects
Satavaryadi Ghritham Side Effects:
Self medication with this medicine is strictly not recommended. Take this only under strict medical supervision.
Take this medicine in precise dose and for limited period of time, as advised by doctor.
Diabetic, hypertensive patients, cardiac patients, obese people, pregnant ladies, lactating mothers and children should take this medicine strictly under medical supervision.
Over-dosage may cause indigestion and diarrhoea.
Keep out of reach and sight of children. Store in a dry cool place.
Principle
In this herbal ghee, the herbs are infused in the medium of ghee along with herb water decotion. Then the solid waste herb materials are filtered out. Thus, this herbal ghee contains oil soluble and water soluble phyto-active principles of medicinal herbs.
Ingredients, Contents
Satavaryadi Ghritam ingredients and how to make?
Shatavari – Asparagus racemosus root – 3.072 liters – juice extract
Water decoction of Swadamshtra – Small caltrops (whole plant) – Tribulus terrestris Linn. – 3.072 liters
Water for decoction – 12.288 liters, boiled and reduced to 3.072 liters, filtered.
Ghrita – Cow ghee – 3.072 liters
Ksheera – Cow milk – 1,536 liters
768 g of each of
Vidari – Pueraria tuberosa
Chandana – Sandalwood – Santalum album
Tugaksheeri – Bambusa bambos
Mridveeka – Raisin – Vitis vinifera
Yashti – Licorice – Glycyrrhiza glabra
Kasheruka – Scirpus grossus
Ervaru – Cucumis melo var. utilissimus
Truti – Cardamom – Elettaria cardamomum
Adrika – Asphaltum (Shilajit)
Kana – Long pepper fruit – Piper longum
Utpala – Nymphaea stellata
Kamala – Lotus – Nelumbo nucifera
Pattura
Musta – Nut grass (root) – Cyperus rotundus
Kakoli – Fritillaria roylei
Ksheera Kakoli – Roscoea purpurea
Jivaka – Malaxis acuminata
Rishabhaka – Manilkara hexandra (Roxb.) Dubard / Mimusoops hexandra Roxb.
Mudgaparni – Green gram – Phaseolus trilobus
Mashaparni – Teramnus labialis / Vigna radiata
Meda – Litsea monopetala
Mahameda – Polygonatum verticillatum (Linn.)
Chinnaruha – Indian Tinospora (stem) – Tinospora cordifolia
Karkatashrungi – Colocynth (dried pulp)- Citrullus colocynthis
Tugaksheeri – Bambusa bambos
Padmaka – Wild Himalayan Cherry – Prunus cerasoides
Prapaundarika – Lotus – Nelumbo nucifera
Riddhi – Vigna cylindrica
Vriddhi – Habenaria intermedia
Mrudveeka – Raisin – Vitis vinifera
Jivanti – Leptadenia reticulata
Madhuka – Licorice – Glycyrrhiza glabra
Madhu – Honey
Sharkara – 384 g
Reference, Manufacturer and Shelf Life
Reference: Sahasrayoga Ghrita Prakarana 23, AFI Vol. 2, 6:4
Shelf life: Two years from the date of manufacturing. If you have opened the seal of the container, better to finish the medicine within 2 – 3 months.
Manufacturer: Pentacare, Kottakkal Arya Vaidya Sala, Nagarjuna – Shathaavaryaadi Ghrutham
Shloka, Sanskrit Verse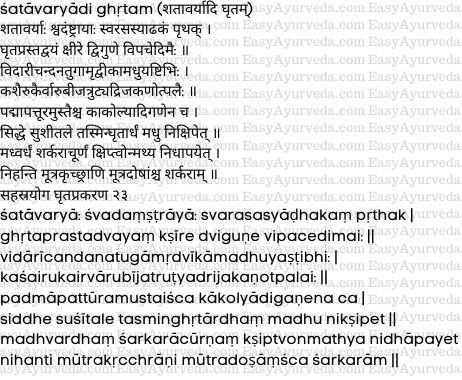 Habit forming
Is this medicine habit forming? Does it create dependence? Can we stop it after a few months of usage?
This medicine is not habit forming. After using for the prescribed period, your doctor would gradually decrease the dose and eventually stop it. Follow your doctor's instructions for gradual decrease of dose and stopping. Usually it does not cause any ill effects.
Frequently Asked Questions
How long does it take to start showing results?
Depends on the dosage and other products suggested with this. Usually 1 – 2 weeks time.
Can this product be taken along with Allopathic medicines (English medicines)?
It may react with some medicines. Consult your doctor for the right advice. When English and Ayurvedic medicines are advised together, it is best to take English medicine first, give a gap of half an hour and then take Ayurvedic medicines.
Can it be used in people with diabetes?
Yes. But an eye should be kept on the blood sugar level. Your doctor should help you in this regard. This product can reduce blood sugar levels.
It is sold in plastic bottles. Is it fine?
If the quality of the bottle material is very good, it should not be problem, if stored for a short period of time.
Can this be taken without consulting a doctor?
No. In many cases, this product alone might not work. More often this is given in combination with a few Ayurvedic medicines. Your Ayurveda practitioner will be the best judge to decide on those things.
Can one take non vegetarian food while taking this medicine?
Yes, unless your practitioner has asked to avoid it.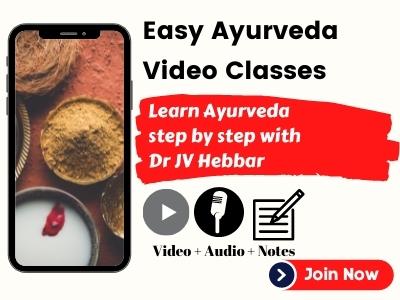 Can this be taken while taking multivitamin tablets?
Yes, generally. Your consulting doctor will be good judge on this topic.