Brihat Ashwagandha Ghrita is an Ayurvedic medicine in ghee form. It is used in the treatment of oligospermia, weight loss, male and female infertility etc.
Benefits
Brihat Ashwagandha Ghrita uses:
It is used in aphrodisiac treatment. It also helps to gain weight and improves chance of conception in male and female.
It is a good anti aging herbal remedy. It is also used in the treatment of cough, Asthma, hiccup, chronic and intermittent fever, and tuberculosis.
For Gym Goers
This product can be taken by people going to gym regularly. It helps to strengthen joints, nerves, muscles and tendons. It accelerates the injury healing process due to potent anti inflammatory, anti oxidant, anti stress and analgesic properties.
>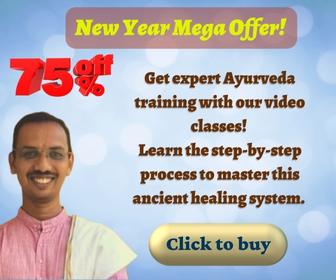 In hypothyroidism
Ashwagandha is highly recommended in Hypothyroidism. Hence, this product can be taken in such a patient. It also helps the patient to improve strength and useful to correct immunity. Only negative point is, because this can cause weight gain, avoid higher dose and use the new gained strength to exercise daily.
Effect on Tridosha – Balances Vata, Pitta and Kapha
Dose and Duration
Bruhat Ashwagandha Ghrita Dosage:
3 – 5 ml, once or twice a day before or after food or as directed by Ayurvedic doctor.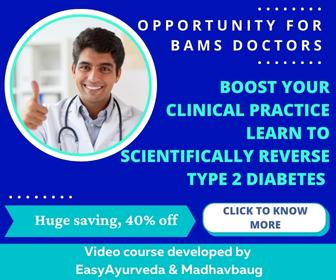 How long to take?
This medicine can be safely taken for a period of upto 2-4 months.
With western medicines
Seek your doctor's advice if you are taking this product along with other western (allopathic/modern) medicines. Some Ayurvedic herbs can interact with modern medicine.
If both Ayurvedic and allopathic medicines are advised together, then it is best to take allopathic medicine first, wait for 30 minutes and then, after a gap of 15 – 30 minutes, take Ayurvedic medicine or as directed by the physician.
Can this be used while taking Homeopathic medicine?
Yes. This product does not react with homeopathic medicine.
With supplements like multivitamin tablets, Omega 3 fatty acids etc?
Yes. Generally, this product goes well with most of the dietary supplements. However, if you are taking more than one product per day, please consult your doctor for an opinion.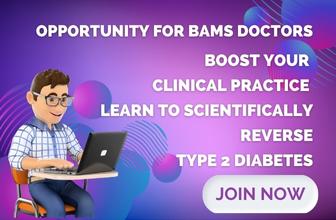 Side Effects
Brihat Ashwagandha Ghrit Side Effects:
Take this medicine in precise dose and for limited period of time, as advised by doctor.
Diabetic, hypertensive patients, cardiac patients, obese people, pregnant ladies, lactating mothers and children should take this medicine strictly under medical supervision.
Over-dosage may cause indigestion and diarrhoea.
Keep out of reach and sight of children. Store in a dry cool place.
Principle
In this herbal ghee, the herbs are infused in the medium of ghee along with herb water decotion. Then the solid waste herb materials are filtered out. Thus, this herbal ghee contains oil soluble and water soluble phyto-active principles of medicinal herbs.
Contents
Brihat Ashwagandha Ghritha ingredients and how to make?
Ashwagandha – Winter cherry/ Indian Ginseng (root) – Withania somnifera (L.) Dunal. – 4.8 kg
Water for decoction – 12.288 liters, boiled and reduced to 3.072 liters, filtered.
Ghrita – Cow ghee – 768 ml
Khseera – Cow milk – 3.072 liters
Chagamamsa – Goat meat – 2.4 kg
Paste prepared from fine powder of 12 g each of
Kakoli – Fritillaria roylei
Ksheera Kakoli – Roscoea purpurea
Riddhi – Vigna cylindrica
Vriddhi – Habenaria intermedia
Meda – Litsea monopetala
Mahameda – Polygonatum verticillatum (Linn.)
Jivaka – Malaxis acuminata
Kapikacchu – Velvet Bean (seed) – Mucuna pruriens
Rishabhaka – Manilkara hexandra (Roxb.) Dubard / Mimusoops hexandra Roxb.
Ela – Cardamom – Elettaria cardamomum
Madhuka – Licorice – Glycyrrhiza glabra
Mridveeka – Raisin – Vitis vinifera
Madhuka – Licorice – Glycyrrhiza glabra
Mudgaparni – Green gram – Phaseolus trilobus
Mashaparni – Teramnus labialis / Vigna radiata
Jivanti – Leptadenia reticulata
Chapala – Pippali – Long pepper fruit – Piper longum
Bala – Country mallow (root) – Sida cordifolia
Narayani – Asparagus racemosus
Vidari – Pueraria tuberosa
Sita – Sugar – 192 g
Madhu – Honey – 192 g

Reference and Shelf Life
Reference: Bhaishajya Ratnavali Vajikarana Adhikara 52 – 62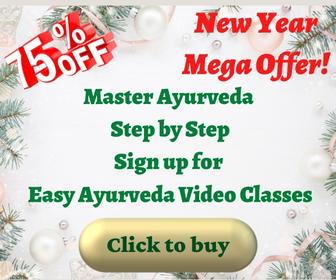 Shelf life: Two years from the date of manufacturing. If you have opened the seal of the container, better to finish the medicine within 2 – 3 months.