Ashwagandhadi Churna is an Ayurvedic medicine in herbal powder form. It is used in the treatment of dizziness, lack of strength, indigestion, abdominal colic etc.
Benefits
Ashwgandhadi Churna uses:
It improves digestion, relieves abdominal pain, dizziness, debility, tiredness, fatigue.
In case of Vata kshaya (deficiency) and Pitta Shosha (emaciation) it is administered along with Cow ghee or goat ghee.
In case of deficiency of Kapha, it is given along with honey.
In urinary tract disorders, it is given along with butter.
In dizziness and burning sensation due to Pitta, it is given along with milk.
For Gym Goers
This product can be taken by people going to gym regularly. It helps to strengthen joints, nerves, muscles and tendons. It accelerates the injury healing process due to potent anti inflammatory, anti oxidant, anti stress and analgesic properties.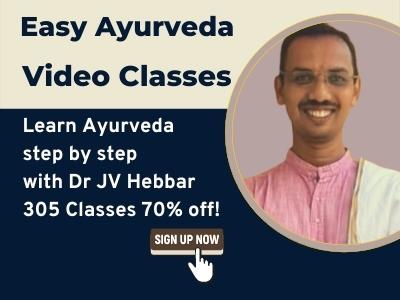 In hypothyroidism
Ashwagandha is highly recommended in Hypothyroidism. Hence, this product can be taken in such a patient. It also helps the patient to improve strength and useful to correct immunity. Only negative point is, because this can cause weight gain, avoid higher dose and use the new gained strength to exercise daily.
Effect on Tridosha – Balances Vata, Pitta and Kapha, when used with suitable co drinks.
Dose and Duration
Aswagandhadi Choorna Dosage:
3 grams, once or twice a day before or after food or as directed by Ayurvedic doctor.
How long to take?
This medicine can be safely taken for a period of upto 2-4 months.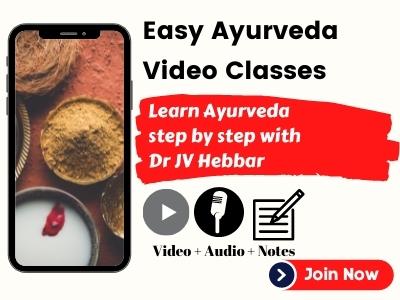 With western medicines
Seek your doctor's advice if you are taking this product along with other western (allopathic/modern) medicines. Some Ayurvedic herbs can interact with modern medicine.
If both Ayurvedic and allopathic medicines are advised together, then it is best to take allopathic medicine first, wait for 30 minutes and then, after a gap of 15 – 30 minutes, take Ayurvedic medicine or as directed by the physician.
Can this be used while taking Homeopathic medicine?
Yes. This product does not react with homeopathic medicine.
With supplements like multivitamin tablets, Omega 3 fatty acids etc?
Yes. Generally, this product goes well with most of the dietary supplements. However, if you are taking more than one product per day, please consult your doctor for an opinion.
Side Effects
Ashgandhadhi Churna Side Effects:
Self medication with this medicine is strictly not recommended. Take this only under strict medical supervision.
Take this medicine in precise dose and for limited period of time, as advised by doctor.
Diabetic, hypertensive patients, cardiac patients, obese people, pregnant ladies, lactating mothers and children should take this medicine strictly under medical supervision.
Over-dosage may cause gastritis
Keep out of reach and sight of children. Store in a dry cool place.
Contents
Ashwgandhadi ingredients and how to make?
Ashwagandha – Winter cherry/ Indian Ginseng (root) – Withania somnifera (L.) Dunal. – 480 g
Nagara – Ginger Rhizome – Zingiber officinalis – 240 g
Kana – Long pepper fruit – Piper longum – 120 g
Maricha – Black pepper – Piper nigrum – 60 g
12 g each of
Twak – Cinnamon – Cinnamomum zeylanicum
Ela – Cardamom – Elettaria cardamomum
Patra – Cinnamomum tamala
Nagakeshara – Mesua ferrea
Varala – Lavanga – Clove – Syzygium aromaticum
Bharngi – Root – Clerodendron serratum
Taleesa Patra – leaves of Abies webbiana
Karchura – Curcuma zeodaria
Ajaji – Small fennel – Nigella sativa
Kaidarya – Bergera koenigii (Linn.) Spreng./ Murraya koenigii
Mamsi – Nardostachys jatamansi
Kankola – Piper cubeba
Musta – Nut grass (root) – Cyperus rotundus
Rasna – Pluchea lanceolata / Vanda roxburghi
Katukarohini – Katuki – Picrorhiza kurroa
Jivanti – Leptadenia reticulata
Kushta – Saussurea lappa
Sharkara – Sugar – 1.1 kg
Reference, Manufacturer and Shelf Life
Reference: Yogaratnakara Ajirna Chikitsa 1 – 6
Shelf life: Two years from the date of manufacturing. If you have opened the seal of the container, better to finish the medicine within 2 – 3 months.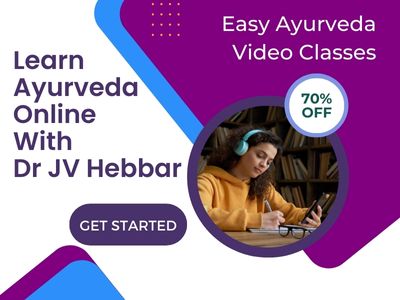 Manufacturer: Sandu, Divya Pharmacy