Pudina Ark is an Ayurvedic medicine in liquid form. It is mainly used in the treatment of vomiting, dyspepsia, indigestion etc. It is a product of distillation made with Pudina (Spearmint)
Benefits
Pudina Ark Uses:
It is used in the treatment of digestive disorders, indigestion, dyspepsia, vomiting, gastritis and abdominal pain.
Effect on Tridosha – Balances Pitta and Vata at the level of stomach.
Dose and Duration
Pudina Arka dosage:
3 – 5 ml ml once or twice a day before or after food or as directed by Ayurvedic doctor.
How long to take? 
This medicine can be safely taken for a period of upto 2-4 months.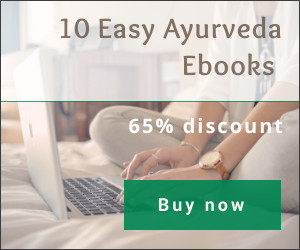 With western medicines
Seek your doctor's advice if you are taking this product along with other western (allopathic/modern) medicines. Some Ayurvedic herbs can interact with modern medicine.
If both Ayurvedic and allopathic medicines are advised together, then it is best to take allopathic medicine first, wait for 30 minutes and then, after a gap of 15 – 30 minutes, take Ayurvedic medicine or as directed by the physician.
Can this be used while taking Homeopathic medicine?
Yes. This product does not react with homeopathic medicine.
With supplements like multivitamin tablets, Omega 3 fatty acids etc?
Yes. Generally, this product goes well with most of the dietary supplements. However, if you are taking more than one product per day, please consult your doctor for an opinion.
Side Effects
Ark Pudina side effects:
Take this medicine in precise dose and for limited period of time, as advised by doctor.
Pregnant ladies, lactating mothers and children should take this medicine strictly under medical supervision.
Keep out of reach and sight of children. Store in a dry cool place.
Contents
Pudina Arka ingredients, how to make:
Pudina (Mentha avernis / Mentha spicata ) – 960 g of leaves are added to 15 liters of water, soaked overnight. Next day, it is subject to distillation. Not more than 70 % of distillate is collected.
Reference and Manufacturers
Ayurveda Sara Sangraha, Arka Prakarana, AFI, Vol. II, 2:1
Manufacturer: Baidyanath