Suran Vatak is a tablet, used in Ayurvedic treatment of hemorrhoids, Malabsorption syndrome, respiratory conditions etc. This medicine should be taken strictly under medical supervision.
Benefits
Suran Vatak uses:
It is used in Ayurvedic treatment of piles, indigestion, malabsorption syndrome, cough, cold, bronchitis, asthma, spleen disorders, inflammatory conditions, hiccups, fistula, urinary tract related diseases. It also acts as aphrodisiac, rejuvenative.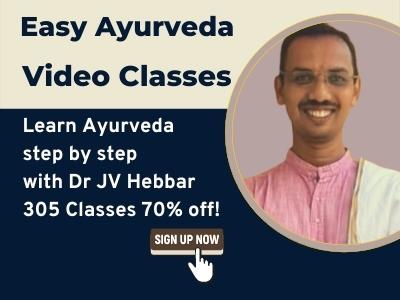 It improves intelligence.
Effect on Tridosha – Balances Vata and Pitta.
Dosage
1 – 2 tablets 1 – 2 times a day, before or after food or as directed by Ayurvedic doctor.
How long to use?
It can be used for a period of  1 – 2 months, based on doctor's advice.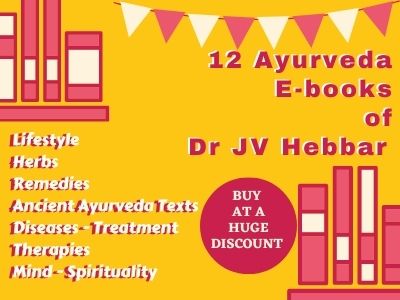 With western medicines
Seek your doctor's advice if you are taking this product along with other western (allopathic/modern) medicines. Some Ayurvedic herbs can interact with modern medicine.
If both Ayurvedic and allopathic medicines are advised together, then it is best to take allopathic medicine first, wait for 30 minutes and then, after a gap of 15 – 30 minutes, take Ayurvedic medicine or as directed by the physician.
Can this be used while taking Homeopathic medicine?
Yes. This product does not react with homeopathic medicine.
With supplements like multivitamin tablets, Omega 3 fatty acids etc?
Yes. Generally, this product goes well with most of the dietary supplements. However, if you are taking more than one product per day, please consult your doctor for an opinion.
Side Effects
Over dosage may cause slight burning sensation in stomach.
Keep out of reach and sight of children. Store in cool dry place.
Contents
Suran Vatak ingredients, how to make:
Surana – Wild Yam – Amorphophallus campanulatus – 16 g
Vriddhadaru – Argyrea speciosa – 16 g
Mushali – Black Musale – Curculigo orchiodes – 8 g
Chitraka – Lead Wort (root) – Plumbago zeylanica – 8 g
4 g fine powder of each of
Shiva- Haritaki – Chebulic Myrobalan fruit rind – Terminalia chebula
Vibhitaki – Belliric Myrobalan fruit rind – Terminalia bellirica
Dhatri – Indian gooseberry fruit – Emblica officinalis Gaertn.
Vidanga – False black pepper – Embelia ribes
Nagara – Shunti – Ginger Rhizome – Zingiber officinalis
Kana – Long pepper fruit – Piper longum
Bhallataka – Semecarpus anacardium
Pippalimula – Long pepper root – Piper longum
Talisa Patra – leaves of Abies webbiana
Twak – Cinnamon – Cinnamomum zeylanicum –
Ela – Cardamom – Elettaria cardamomum – 2 g
Maricha – Black pepper – Piper nigrum – 2 g
Guda – Jaggery – 90 g
The fine powder of above ingredients is mixed with jaggery, made into paste, and rolled into pills.
Reference and Expiry Date
Sharangdhara Samhita Madhyamakhanda 7/28 – 33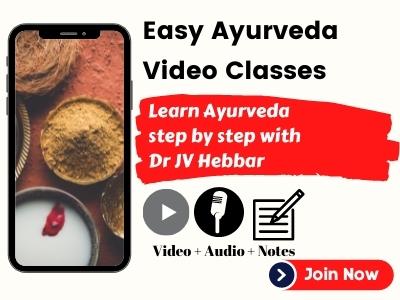 Expiry date: Two years from the date of manufacture. Once after opening the container, it is better to empty it before an year.