Muktadi Mahanjana is an Ayurvedic collyrium medicine, used in the treatment of eye disorders due to Pitta origin. This medicine should be used strictly under medical supervision.
Uses
It is used in Ayurvedic treatment of eye disorders such as corneal ulcer, cataract, Pterygium etc, which arise due to Pitta.
Effect on Tridosha – Balances Pitta in the eyes.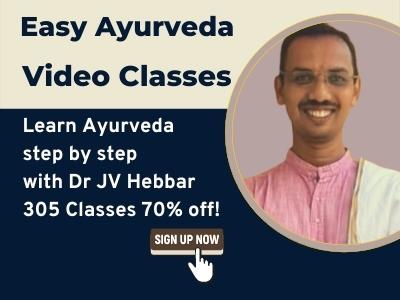 Dosage

It is applied as a paste or collyrium on the inner side of the eyelids.
How long to use? 
It can be used for a period of  1 – 2 months, based on doctor's advice.
With western medicines
Seek your doctor's advice if you are taking this product along with other western (allopathic/modern) medicines. Some Ayurvedic herbs can interact with modern medicine.
If both Ayurvedic and allopathic medicines are advised together, then it is best to take allopathic medicine first, wait for 30 minutes and then, after a gap of 15 – 30 minutes, take Ayurvedic medicine or as directed by the physician.
Can this be used while taking Homeopathic medicine?
Yes. This product does not react with homeopathic medicine.
With supplements like multivitamin tablets, Omega 3 fatty acids etc?
Yes. Generally, this product goes well with most of the dietary supplements. However, if you are taking more than one product per day, please consult your doctor for an opinion.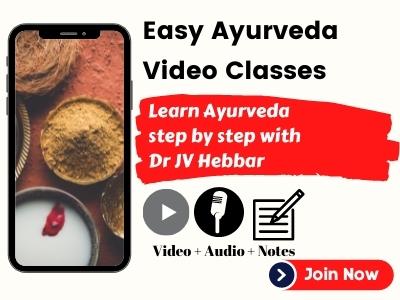 Side Effects
Its usage in higher dose, or without medical supervision may cause eye irritation. In such case, wash your eyes thoroughly with sufficient quantity of water and call your doctor.
Keep out of reach and sight of children. Store in cool dry place.
Contents
Muktadi Mahanjan ingredients, how to make:
10 g fine powder of each of
Mukta – Bhasma of Pearl
Karpoora – Camphor – Cinnamomum camphora
Agaru – Aquilaria agallocha
Maricha – Black pepper – Piper nigrum
Kana – Long pepper fruit – Piper longum
Saindhava Lavana – Rock salt
Elavaluka – Prunus cerasus
Kacha Lavana
Shunti – Ginger Rhizome – Zingiber officinalis
Kankola – Piper cubeba
Kamsya Bhasma – Bhasma of Bronze
Trapu – Vanga Bhasma
Rajani – Turmeric (rhizome) – Curcuma longa
Manashila – Purified and processed Realgar (Arsenic di sulphide)
Shuddha Shankhanabhi
Abhraka Bhasma – Purified and processed Mica
Tuttha – Purified Blue Vitriole
Kukkutanda Twak – Egg shell
Aksha – Belliric Myrobalan fruit rind – Terminalia bellirica
Shiva – Haritaki – Chebulic Myrobalan fruit rind – Terminalia chebula
Yashti – Licorice – Glycyrrhiza glabra
Rajavarta Pishti
Jatipushpa – Jasminum sambac
Tulasi – Holy Basil – Ocimum sanctum
Karanja – Indian Beech (bark / seed) – Pongamia pinnata
Nimba – Neem – Azadirachta indica
Arjuna – terminalia arjuna
Musta – Nut grass (root) – Cyperus rotundus
Tamra Bhasma – Bhasma prepared from Copper
Above fine powder is mixed with honey and applied over the eyelids.
Expiry date and Reference
Two years from the date of manufacture. Once after opening the container, it is better to empty it within a month.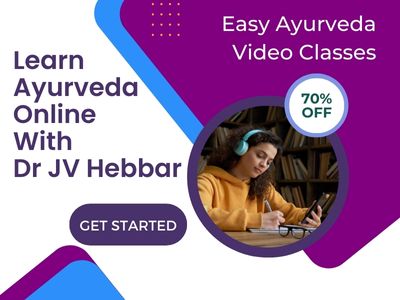 Reference: Bheshaj Ratnavali Netra Rogadhikara – 242 – 253