Vilwadi Gulika is a tablet, used in Ayurvedic treatment of insect bites, rodent bites, gastro enteritis etc. It is widely used in South Indian Ayurvedic practice.
Benefits
It is used in Ayurvedic treatment of bites from cobra, scorpion, rodents, insects, spiders, gastro enteritis, dyspepsia, fever, toxic and psychological conditions.
Indications

Herpes zoster, Wart treatment, eczema and skin infection disorders such as boils and abscesses.
This is effective in demoniacs, administered poison and good in grahani and cholera.
Crohn's disease, IBS, D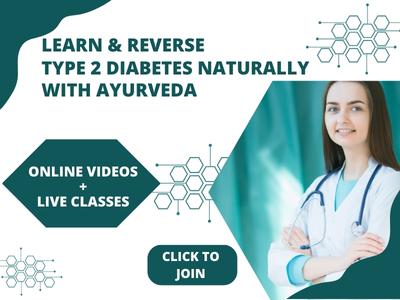 This medicine is also called:
Vilwadi Agada – Vilwadi means Bilva (bael) and such other ingredients. Agada – means, anti toxic, anti poisonous. As this medicine is used for treating poisonous bites, it is also called Agada.
Bilwadi Vati,
Bilwadi Gutika – Vati and Gulika means tablet. This product is in tablet form.
Effect on Tridosha – balances Kapha and Vata Dosha.
Contents, Ingredients
Vilwadi Gulika ingredients, how to make:
10 g of each of
Bilva – Bael (root) – Aegle marmelos
Surasa – Holy Basil – Ocimum sanctum
Karanja – Indian Beech (bark / seed) – Pongamia pinnata
Nata – Indian valerian (root) – Valeriana wallichi
Surahva – Himalayan cedar (bark) – Cedrus deodara
Triphala
Haritaki – Chebulic Myrobalan fruit rind – Terminalia chebula
Vibhitaki – Belliric Myrobalan fruit rind – Terminalia bellirica
Amalaki – Indian gooseberry fruit – Emblica officinalis Gaertn.
Trikatu –
Shunti – Ginger Rhizome – Zingiber officinalis
Maricha – Black pepper – Piper nigrum
Pippali – Long pepper fruit – Piper longum
Nisha – Turmeric (Rhizome) – Curcuma longa
Daru Haridra – Tree Turmeric (stem) – Berberis aristata
Basta Mutra – goat urine – Quantity Sufficient.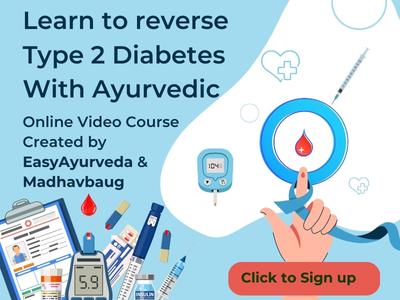 The fine powder of above ingredient is triturated with goat urine and tablets are prepared.
Reference and Expiry Date
Ashtangahrudayam Uttarasthana 36/84-85
Expiry date: Two years from the date of manufacture. Once after opening the container, it is better to empty it before an year.
Dosage and Adjuvant
1 – 2 tablets once or twice a day, before food or as directed by Ayurvedic doctor.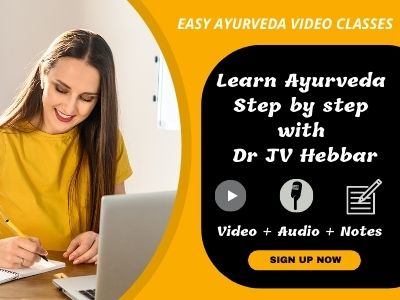 Apart from oral intake, this tablet is made into paste by rubbing it with water or ghee and used to apply as collyrium, it is also applied as paste over wounds and bites, the fine powder is also used for nasal instillation under medical supervision.
Adjuvant:
Honey or appropriate decoction.
How long to use?
It can be used for a period of 2 – 4 months.
With western medicines
Seek your doctor's advice if you are taking this product along with other western (allopathic/modern) medicines. Some Ayurvedic herbs can interact with modern medicine.
If both Ayurvedic and allopathic medicines are advised together, then it is best to take allopathic medicine first, wait for 30 minutes and then, after a gap of 15 – 30 minutes, take Ayurvedic medicine or as directed by the physician.
Can this be used while taking Homeopathic medicine?
Yes. This product does not react with homeopathic medicine.
With supplements like multivitamin tablets, Omega 3 fatty acids etc?
Yes. Generally, this product goes well with most of the dietary supplements. However, if you are taking more than one product per day, please consult your doctor for an opinion.
Sanskrit verse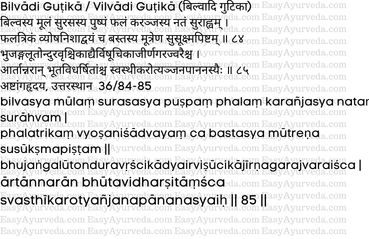 Side Effects
Its use as collyrium and for nasal instillation should only be done under medical supervision.
In higher doses it may cause burning sensation in stomach.
Keep out of reach and sight of children. Store in cool dry place.
External application

It is made into paste with water or honey and applied externally for the treatment of insect bite, rodent bite, scorpion bite etc.
The paste is left on the skin for 15 – 30 minutes and then washed off.
Vilwadi Gulika for insect bites
Manufacturers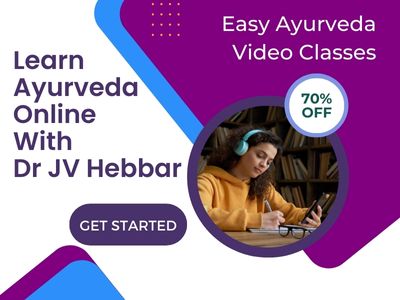 Nagarjuna – Vilwaadi Gulika