Marma Gulika is a tablet, used in Ayurvedic treatment of diseases of Marma places – vital organs, means, diseases related to heart, brain, urinary system etc. It is also used to treat external injury to vital organs of the body.
Benefits
Marma Gutika uses: It is used in Ayurvedic treatment of heart, brain, urinary system, liver etc. This is reputed in the nervous disorders, catches, lunacy and many other ailments. Quick relief is obtained if this is rubbed into equal quantities of butter and breast milk and applied to the crown in cases of swooning and giddiness. It is used internally and also externally.
Externally, it is applied to joints in case of rheumatoid arthritis, headache, osteoarthritis, joint and muscle pain.
It is also used to treat external injuries to vital organs.
>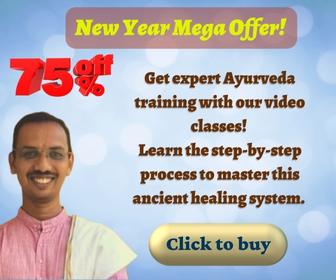 Effect on Tridosha – balances Vata, Pitta and kapha.
Dosage
1 – 2 tablets once or twice a day, before or after food or as directed by Ayurvedic doctor.
Apart from oral intake, this tablet is made into paste and used to apply over the body organs, in cases of injuries.
This is to be given in cumin seed decoction when marmas are excited, in hot water for cholera and in coconut water for leucorrhoea, painful micturition and haemorrhage.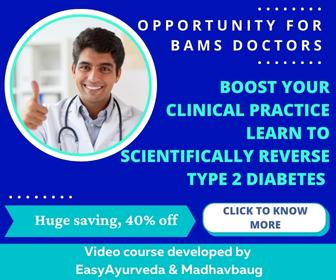 Rub a pill in to 100 gm of old ghee and apply to marma wounds for quick relief of pain, swelling and redness. For headache rub this in to fresh ghee and apply over the head or forehead.This can be applied over boils and used as cold compress for conjunctivitis in the eyes.
How long to use?
It can be used for a period of 2 – 4 months.
With western medicines
Seek your doctor's advice if you are taking this product along with other western (allopathic/modern) medicines. Some Ayurvedic herbs can interact with modern medicine.
If both Ayurvedic and allopathic medicines are advised together, then it is best to take allopathic medicine first, wait for 30 minutes and then, after a gap of 15 – 30 minutes, take Ayurvedic medicine or as directed by the physician.
Can this be used while taking Homeopathic medicine?
Yes. This product does not react with homeopathic medicine.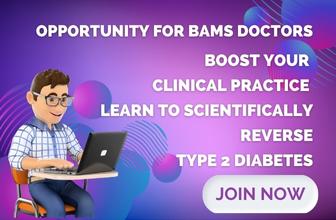 With supplements like multivitamin tablets, Omega 3 fatty acids etc?
Yes. Generally, this product goes well with most of the dietary supplements. However, if you are taking more than one product per day, please consult your doctor for an opinion.
Side Effects

There are no known side effects with this medicine.
Keep out of reach and sight of children. Store in cool dry place.
Contents
Marma Gulika ingredients, how to make:
192 g coarse powder of each of
Vidari – Pueraria tuberosa
Jivanti – Leptadenia reticulata
Shatavari – Asparagus racemosus root
Musta – Nut grass (root) – Cyperus rotundus
Varahi – Tacca aspera
Tavaksheeri – Maranta arundinacea / Curcuma angustifolia
Kurunivikizingu
Amalaki – Indian gooseberry fruit – Emblica officinalis Gaertn.
Sariva – Indian Sarsaparila – Hemidesmus indicus
Guduchi – Indian Tinospora (stem) – Tinospora cordifolia
Durva – Bermuda grass – Cynodon dactylon
Yashti – Licorice – Glycyrrhiza glabra
Chandana – Sandalwood – Santalum album
Raktachandana – Pterocarpus santalinus
Sahasravedhi – Rumex vesicarius
Kumari – Aloe vera
Shuddha Shilajatu – Asphaltum
Palunirvasi
Garudapacha
Prasarini – Paederia foetida
Kozappu – Lonika
Hrivera – Pavonia odorata
Usheera – Khus Khus – Vetiveria zizanioides
Water for decoction – 9.216 liters, boiled and reduced to 2.304 liters, filtered.
96 g fine powder of each of
Nyagrodha – Ficus bengalensis
Udumbara – Ficus racemosa
Ashwattha – Ficus religiosa
Plaksha – Ficus lacor
Lodhra – Lodh tree (bark) – Symplocos racemosa
Nara – Variety of Jambu – Jamon – Eugenia jambolana
Pullani
Pezu – Katabhi
Karamarda – Carissa congesta
Darvi – Tree Turmeric (stem) – Berberis aristata
Pashanabheda – Aerva lanata – 384 g
Water for decoction – 9.216 liters, boiled and reduced to 2.304 liters, filtered.
Mudga – green gram – Averrhoa carambola – 768 g
Masha – Black gram – Vigna radiata – 768 g
Ela – Cardamom – Elettaria cardamomum – 768 g
Water for decoction – 12.288 liters, boiled and reduced to 3.072 liters, filtered, again reduced to 1.536 liters.
The three types of water decoctions are triturated with the fine powder of herbs, made into past and tablets are prepared.
Reference
Sahasrayoga Gutika prakarana 53, AFI Vol 1
Expiry Date and Manufacturers
Two years from the date of manufacture. Once after opening the container, it is better to empty it before an year.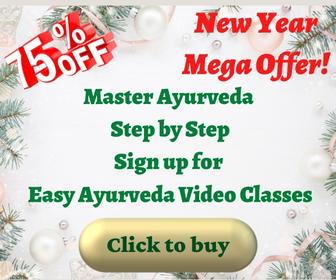 Manufacturers:
Nagarjuna – Marmma Gulika