Ashtakshari Gulika is an Ayurvedic tablet used in indigestion, diarrhoea, dysentery and abdominal colic pain. It contains heavy metal ingredient. This product has to be used only under strict medical supervision.
Benefits

It is used to treat indigestion, diarrhoea, dysentery, abdominal distension and pain.
Dosage

1 – 2 tablets  (125 – 250 mg) at once or two times a day after food, or as directed by Ayurvedic doctor.
With western medicines
Seek your doctor's advice if you are taking this product along with other western (allopathic/modern) medicines. Some Ayurvedic herbs can interact with modern medicine.
If both Ayurvedic and allopathic medicines are advised together, then it is best to take allopathic medicine first, wait for 30 minutes and then, after a gap of 15 – 30 minutes, take Ayurvedic medicine or as directed by the physician.
Can this be used while taking Homeopathic medicine?
Yes. This product does not react with homeopathic medicine.
With supplements like multivitamin tablets, Omega 3 fatty acids etc?
Yes. Generally, this product goes well with most of the dietary supplements. However, if you are taking more than one product per day, please consult your doctor for an opinion.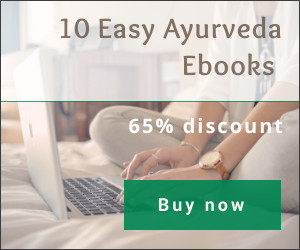 Side Effects

This product contains heavy metal (ore of mercury) and opium as an ingredient, and hence it has to be used only under strict medical supervision.
Accidental overdosage may cause poisonous effect.
High dose may cause constipation.
It is to be avoided during pregnancy, lactation and in children.
People with high BP should take this medicine with precaution, as it contains salt.
Store in cool dry place. Keep out of reach and sight of children.
Contents
Ashtakshari Gulika ingredients and how to make:
10 g of each of
Ahiphena – Purified Opium – Papaver somniferum
Chandana – Sandalwood – Santalum album
Raktachandana – Pterocarpus santalinus
Jati – Nutmeg – Myristica fragrans
Hingula – Purified and processed Cinnabar (Mercury compound)
Magadhi- Long pepper fruit – Piper longum
Ramatha – Asa foetida
Ativisha – Aconitum heterophyllum
Decoction of
Bilva – Bael (root) – Aegle marmelos
Jeeraka – Cumin – Cuminum cyminum
Dusparsha – Yellow berried nightshade (whole plant) – Solanum xanthcarpum
Musta – Nut grass (root) – Cyperus rotundus
Dipyaka – Ajowan (fruit) – Trachyspermum roxburghianum
Dhanyaka – Coriander – Coriandrum sativum
Jambira swarasa – Lemon juice
The fine powder of above ingredients is triturated with the decoction and lemon juice, made into paste, dried, pills are made.
Reference and Expiry Date
Vaidyayoga Ratnavali Gutika Prakarana 71

Expiry date: five years from the date of manufacture.