Saindhavadi Taila is an Ayurvedic herbal oil used in treatment of sinuses. It is used for external application. It is prepared from sesame oil base.
Uses
It is useful in Ayurvedic treatment of deep sinuses, blisters, abscess and fistula.
How to use Saindhavadi Thailam?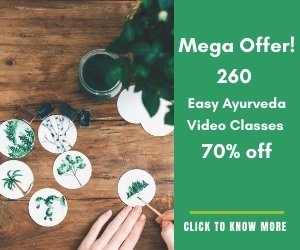 It is used to apply over the affected area.
How long to use Saindhavadi oil?
Externally, it can be used for a very long period of time.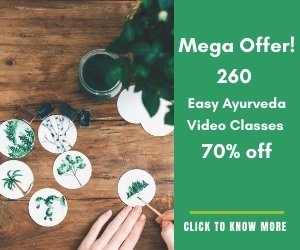 Application on feet
Oil application over feet
Precaution if you apply this oil over feet:
If you apply this oil on feet, make sure to wash off thoroughly with water or wipe off with cloth. The oil can make you slippery while walking.
After applying, make sure there are no oil spills on the floor. This can make the floor slippery.
Side Effects
There are no apparent side effects with this medicine.
Keep out of sight and reach of children. store in cool dry place, away from direct sunlight.
Contents
Saindhavadi Tel ingredients and how to make:
Paste prepared from 28 g of each of
Saindhava – Rock salt
Arka – Calotropis procera – Root
Maricha – Black pepper – Piper nigrum – Fruit
Jwalanakhya – Lead Wort – Plumbago zeylanica – Root
Markava – Eclipta alba – Plant
Haridra – Turmeric rhizome – Curcuma longa – Rhizome
Daru Haridra – Tree Turmeric – Berberis aristata – Stem

Murchita Taila – Sesame oil – Sesamum indicum – 768 ml
Water – 3.072 liters
Reference
Bheshaj Ratnavali Nadivrana Rogadhikara 39
Method of Preparation
Ingredients from Saindhava to Daru Haridra is powdered and made into paste by adding with sufficient quantity of water. Murchita sesame oil is heated adding paste and stirred continuously while adding water. Heating is stopped on appearance of froth over the oil and absence of moisture content. To confirm the absence of moisture, the paste mixture is exposed to fire and checked for absence of crackling sound. It is filtered, cooled and stored in tightly closed container.
Shelf life
3 years from the date of manufacture. Once opened, it is best to empty the oil within 1 year.
During pregnancy, lactation
If you were using this oil before pregnancy without any allergic reaction, you can continue using this oil even during pregnancy.
If you have not used this product before and wish to use it during pregnancy, better to consult a doctor because it can cause skin allergy in some rare cases.
It is generally considered as safe to use during lactation, however consult your doctor for the right advice.
Can this product be applied after steam therapy?
No. Oil is best applied before steam therapy. This is as per basic Ayurvedic principles.