Grahanimihira Taila is an Ayurvedic oil used in the treatment of diarrhea, fever, cough, etc. This oil is used both for external and internal administration.
Benefits
Grahanimihira Tailam uses:
It is used in the treatment of Diarrhoea, Malabsorption syndrome, Hiccup, Fever, Cough, Asthma, Jaundice, Urinary disorders, Thirst
Externally it is used to treat – Wrinkles in skin and graying of hair, Vomiting, Vertigo, Pain in abdomen, Haemorrhoids, Urinary conditions, Oedema,Colicky Pain and emaciation.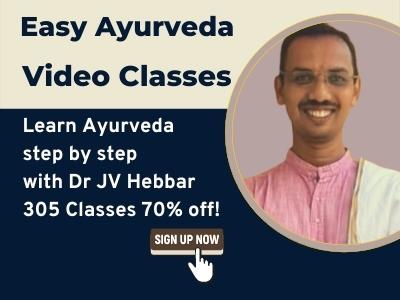 It is also used in the treatment of Oligospermia and Threatened abortion, where it is used for external application over abdomen.
Application on feet
Oil application over feet
Precaution if you apply this oil over feet:
If you apply this oil on feet, make sure to wash off thoroughly with water or wipe off with cloth. The oil can make you slippery while walking.
After applying, make sure there are no oil spills on the floor. This can make the floor slippery.
Mode of Usage

It is used both for internal administration and external application.
Dose for internal administration – 2 – 3 ml, once or twice a day, before food with warm water, or as directed by Ayurvedic doctor.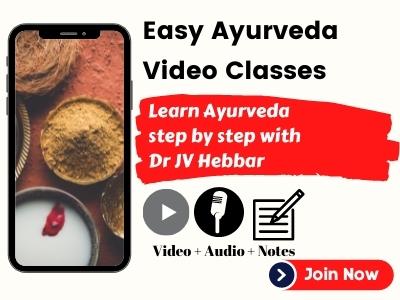 Side Effects

In higher doses, or in cases where it is wrongly administered, it may cause loose stools and diarrhea.
This medicine should only be taken under strict medical supervision.
Principle

In this herbal oil, the herbs are infused in the medium of sesame oil along with herb water decotion. Then the solid waste herb materials are filtered out. Thus, this oil contains oil soluble and water soluble phyto-active principles of medicinal herbs.
Contents
Grahanimihira Taila ingredients:
This medicine is advised to prepare in Pushya star day.
Ingredients are –
12 grams of each of
Dhanyaka – coriander – Coriandrum sativum
Dhataki – Woodfordia fruticosa
Lodhra – Symplocos racemosa
Samanga – Touch me not plant – Mimosa pudica
Ativisha – Aconitum heterophyllum
Shiva – Terminalia chebula
Usheera – Vetiveria zizanioides
Varivaha – Cyperus rotundus
Jala – Coleus amboinicus
Mocha – Bombax malabaricum
Rasanjana – Berberis aristata
Bilva – Aegle marmelos
Nilotpala – Nymphaea stellata
Patra – Cinnamomum tamala
Keshara – Mesua ferrea
Padma kesara -Nelumbo nucifear
Guduchi – Tinospora cordifolia
Indrayava – Seed of Holarrhena antidysenterica
Shyama – Operculina turpethum
Padmaka – Prunus puddum
Katurohini – Picrorhiza kurroa
Tagara – Velriana wallichi
Nalada – Nartostachys jatamansi
Bhringa – Cinnamon – Cinnamomum zeylanicum
Kesharaja – Eclipta alba
Punarnava – Boerhaavia diffusa
Amra twak – Bark of mango tree – mangifera indica
Jambu twak – Bark of Eugenia jambolana
Kadamba twak – Bark of Anthocephalus cadamba
Kutaja twak – Bark of Holarrhena antidysenterica
Yamani – Trachyspermum ammi
Jiraka – Cuminum cyminum
Taila – Oil of Sesamum indicum
Takra (Buttermilk) / Decoction of bark of Kutaja (Holarrhena antidysenterica) or Dhanyaka kwatha (coriander decoction) – 3.072 liters
Reference and Expiry Date
Bhaishaj Ratnavali Grahani roga 154-164

Expiry date: 3 years from the date of manufacture. Once you open the seal, it is better to use it within an year.
During pregnancy, lactation
If you were using this oil before pregnancy without any allergic reaction, you can continue using this oil even during pregnancy.
If you have not used this product before and wish to use it during pregnancy, better to consult a doctor because it can cause skin allergy in some rare cases.
It is generally considered as safe to use during lactation, however consult your doctor for the right advice.
Can this product be applied after steam therapy?
No. Oil is best applied before steam therapy. This is as per basic Ayurvedic principles.