Hingvadi Churna is an Ayurvedic medicine, in herbal powder form. It is used in Ayurvedic treatment of indigestion, bloating and abdominal pain. Hingu means Asa foetida, which is the first ingredient of this product.
Benefits

It is used in Ayurvedic treatment of indigestion, sprue and malabsorption syndrome, bloating, abdominal pain.
It is useful to relieve colicky abdominal pain arising due to spasm in internal organs such as urinary bladder.
It is also used in back pain and low back pain.
Effect on Tridosha – Calms Pitta and Vata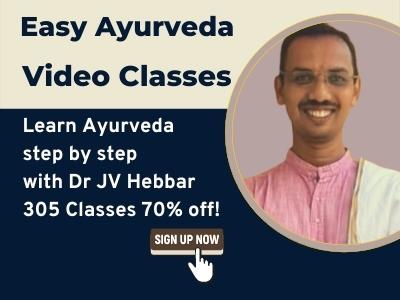 Dosage

1 – 3 grams  once or twice a day before or after food or as directed by your doctor.
It is traditionally administered along with buttermilk or warm water.
With western medicines
Seek your doctor's advice if you are taking this product along with other western (allopathic/modern) medicines. Some Ayurvedic herbs can interact with modern medicine.
If both Ayurvedic and allopathic medicines are advised together, then it is best to take allopathic medicine first, wait for 30 minutes and then, after a gap of 15 – 30 minutes, take Ayurvedic medicine or as directed by the physician.
Can this be used while taking Homeopathic medicine?
Yes. This product does not react with homeopathic medicine.
With supplements like multivitamin tablets, Omega 3 fatty acids etc?
Yes. Generally, this product goes well with most of the dietary supplements. However, if you are taking more than one product per day, please consult your doctor for an opinion.
Side Effects

It is best avoided in people with high BP, since it contains salts.
It is best avoided in very emaciated patients and in men seeking treatment for infertility. Because it contains Kshara as ingredient, which causes depleted sperm quality and quantity.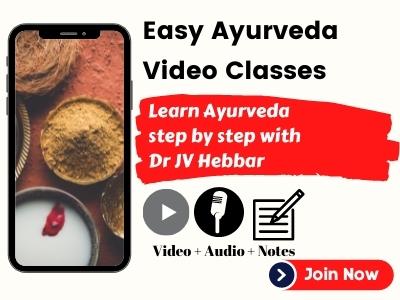 Ingredients

10 grams fine powder of each of
Shuddha Hingu – Asa foetida – fried in ghee
Granthika – Long pepper root (Piper longum)
Dhanya – Coriander – Coriandrum sativum
Jiraka – Nigella sativa
Vacha – Acorus calamus
Chavya – Piper chaba
Agni – Plumbago zeylanica
Patha – Cyclea peltata
Shati – Hedychium spicatum
Vrikshamla – Garcinia indica
Saindhava Lavana – Rock salt
Sauvarchala Lavana – Sochal salt
Vida Lavana – Bida salt
Shunti – Ginger – Zingiber officinalis
Pippali – Long pepper – Piper longum
Maricha – Black pepper – Piper nigrum
Yavakshara – Hordeum vulgare
Swarjika Kshara
Dadima Beeja – Pomegranate – Punica granatum
Pathya – Terminalia chebula
Pushkaramoola – Inula racemosa
Vetasamla – Garcinia morella
Hapusha – Sphaeranthus indicus
Ajaji – Cumin – Cuminum cyminum
Ardraka Rasa – Ginger juice
Bijapura Rasa – Lemon juice
The above ingredients are soaked first in ginger juice, dried and then in lemon juice.
Reference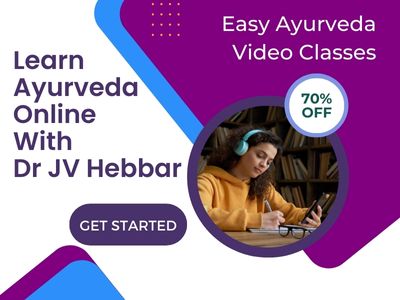 Yogaratnakara Gulma Chikitsa