Bilva Tail is a herbal oil used in Ayurvedic treatment of ear diseases such as hearing difficulties, tinnitus etc. Bael is the main ingredient of this product. This medicine is most commonly used in North Indian Ayurveda practice.
Uses

It is used in the treatment of ear pain, hearing loss / difficulties and tinnitus.
Mode of Usage

It is advised to do a procedure called as Karna Poorana where, oil is held within the ear for a few minutes.
>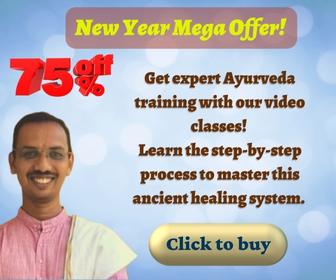 A cotton swab is dipped in the oil and placed inside the ears for a few minutes. It is also used for massage over forehead and temporal regions.
Side Effects

The procedures like Karnapoorana should only be done under professional guidance.
The oil as such does not have any side effects on external application.
Principle

In this herbal oil, the herbs are infused in the medium of sesame oil along with herb water decotion. Then the solid waste herb materials are filtered out. Thus, this oil contains oil soluble and water soluble phyto-active principles of medicinal herbs.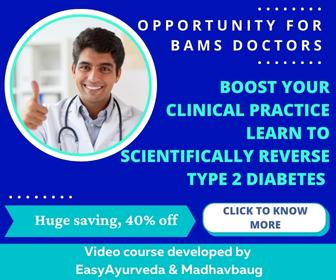 Ingredients

Bilva fruit – Bael fruit – Aegle marmelos
Gomutra – cow urine
Ajaksheera – Goat milk
Reference and Manufacturer
Bhaishajya Ratnavali Karnaroga Chikitsa – 62/29

Manufacturers: Baidyanath
Shloka- Sanskrit verse
फलं बिल्वस्य मूत्रेण पिष्ट्वा तैलं विपाचयेत् ।
आजक्षीरं तद्वितरेत् बाधिर्ये कर्णपूरणे ॥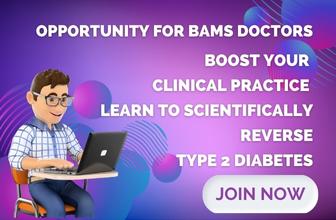 During pregnancy, lactation
If you were using this oil before pregnancy without any allergic reaction, you can continue using this oil even during pregnancy.
If you have not used this product before and wish to use it during pregnancy, better to consult a doctor because it can cause skin allergy in some rare cases.
It is generally considered as safe to use during lactation, however consult your doctor for the right advice.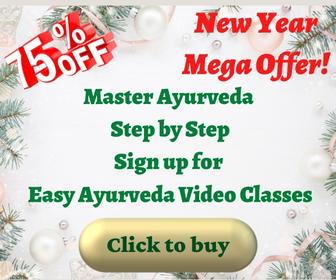 Can this product be applied after steam therapy?
No. Oil is best applied before steam therapy. This is as per basic Ayurvedic principles.