Swasanandam Gulika is an Ayurvedic medicine with herbal and mineral ingredients. It is used in the treatment of bronchitis, Asthma etc. This medicine should only be taken strictly under medical supervision.
Benefits

Useful in the treatment of cold, cough, bronchitis and asthma.
Dosage

(125 mg) 1 – 2 tablets, once or twice a day, after food or as directed by Ayurvedic doctor.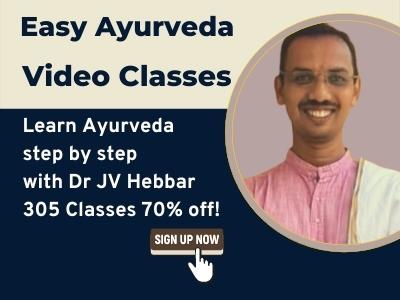 Side Effects
This medicine should only be taken under strict medical supervision.
Self medication with this medicine may prove to be dangerous.
It is to be avoided in children and pregnant ladies.
Overdosage may cause many side effects including gastritis.
Take this medicine in precise dose and for limited period of time, as advised by doctor.
Ingredients

Shuddha Hingula – Purified and processed Cinnabar (An ore of Mercury and Sulphur)
Karpoora – Cinnamomum camphora
Vatsanabha – Purified and processed Aconitum ferox
Vara – Triphala – Terminalia chebula, Terminalia bellirica and Emblica officinalis.
Reference and Manufacturers
Arogyakalpadrumam.

Manufacturers: Kottakkal Arya Vaidya Sala, Nagarjuna – Shwaasaanandam Gulika.
Diet advice
Drink warm water wherever possible.
Consume food and beverages when they are hot in nature.
While going outside, apply a very thin layer of ghee to the inside of nostrils.
In the morning, on empty stomach, add a pinch of turmeric to half a cup of warm milk and drink.
Use more of turmeric, curry leaves, cardamom, cinnamon, Tulsi tea, ginger, pepper, etc spices in your diet.
Keep night food light, devoid of any frozen foods, aerated drinks, fried foods and sweets . Make sure that dinner is hot when you take it.
7. It is always good to prepare food in the same day and be served fresh and hot.
Try to avoid – pumpkin, sweet potato, avocado, bananas, dates, tender coconut water
How long to take?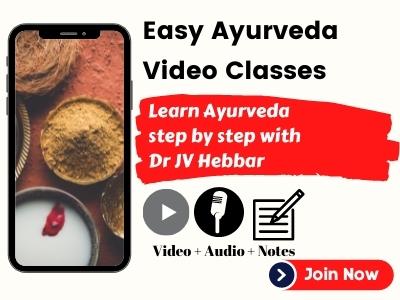 This can be taken for a period of 4-8 weeks based on doctor's advice.