Himasagara Tailam is an Ayurvedic oil used in various neuro-muscular conditions and Vata diseases. It is also known as Himsagar Oil. It is an excellent pain and burning sensation relieving herbal oil.
Uses
Himasagara Tailam benefits
It is used in two set of health issues.
1. Bone, muscle, chest, joint injuries –
It is used to treat bone and joint injuries caused by fall, excessive travelling.
It is used to treat dwarfism, locomotor problems, chest injury, emaciation, muscle wasting, locked jaw, frozen neck, frozen shoulder
2. To improve brain, hair and mental functions –
Excellent for applying on the head in insanity and premature graying, speech difficulties, sleep disturbances, schizophrenia, anger outbursts etc.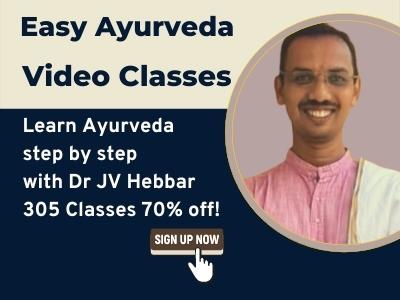 How to wash off the hair oil?
Wait for at least 30 minutes before washing hair. Longer the delay, better (except for very oily hairs). It is best to use herbal hair wash powders to wash off the hair oil. One or two rounds of wash with hair wash powder will get rid off oil from hair. It is very fine, even if some amount of oiliness remains on the hair.
Traditional treatises mention cold water to wash hair and face. (Reference: Ashtanga Sangraha, Sutrasthana, Dinacharya chapter). But to wash oily hair, lukewarm water can also be used. Avoid very hot water for hair wash.
Effect on Tridosha: Balances Vata and Pitta
Mode Of Usage
It is only used for external application.
It is used in Ayurvedic treatments such as gargling, oil massage, etc.
Application on feet
Oil application over feet
Precaution if you apply this oil over feet:
If you apply this oil on feet, make sure to wash off thoroughly with water or wipe off with cloth. The oil can make you slippery while walking.
After applying, make sure there are no oil spills on the floor. This can make the floor slippery.
Side Effects

There are no known side effect with this medicine.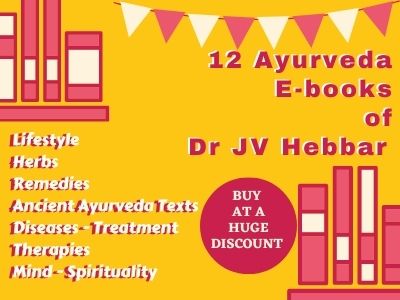 Principle

In this herbal oil, the herbs are infused in the medium of sesame oil along with herb water decotion. Then the solid waste herb materials are filtered out. Thus, this oil contains oil soluble and water soluble phyto-active principles of medicinal herbs.
Ingredients

Shatavari juice extract – Asparagus racemosus
Vidari Swarasa – Juice extract of Pueraria tuberosa
Kushmanda swarasa – Juice extract of Benincasa hispida
Dhatri Swarasa – Amla juice – Emblica officinalis
Shalmali rasa – Juice of Bombax malabaricum
Gokshura decoction – Tribulus terrestris
Narikela rasa – Tender coconut water
Tilataila – Oil of Sesamum indicum
Kadali swarasa – Juice extract of Banana stem – Musa paradisiaca
Ksheera – cow milk
Paste prepared from
Chandana  – Sandalwood – Santalum album
Tagara – Valeriana wallichii
Manjishta – Rubia cordifolia
Sarala – Pinus roxburghi
Agaru – Aquilaria agallocha
Mamsi – Nardostachys jatamansi
Mura – Selinum tenuifolium
Shaileya – Parmelia perlata
Yashti – Licorice – Glycyrrhiza glabra
Daru – Cedrus deodara
Nakhi – Asparagus species / Capparis species
Shiva – Terminalia chebula
Putika – Caesalpinia crista
Peetikapatra – Salacia reticulata
Kunduru – Boswellia serrata
Nalika – Hibiscus cannabinus
Vari – Asparagus racemosus
Lodhra – Symplocos racemosa
Musta – Cyperus rotundus
Tvak – Cinnamon – Cinnamomum zeylanicum
Ela – Cardamom – Elettaria cardamomum
Patra – Cinnamon – Cinnamomum tamala
Kesara – Mesua ferrea
Lavanga – Clove – Syzygium aromaticum
Jatikosha – Nutmeg – Myristica fragrans
Madhurika – Foeniculum vulgare
Shati – Hedychium spicatum
Chandana – Sandal – Santalum album
Granthiparna – Angelica glauca
Karpoora – Camphor – Cinnamomum camphora
About Nakhi as ingredient: A manufacturer has written Nakhi as shall, but as per our opinion, it is a Shatavari species or Vyaghranakhi – Capparis zeylanica.
Reference and Manufacturers

Bhaishaj Ratnavali Vatavyadhi 26/516-526
Manufacturers:
Arya Vaidya Pharmacy, Gururaja, Arya Vaidya Sala (Kottakkal)
Nagarjuna – Himasaagara Thailam
During pregnancy, lactation
If you were using this oil before pregnancy without any allergic reaction, you can continue using this oil even during pregnancy.
If you have not used this product before and wish to use it during pregnancy, better to consult a doctor because it can cause skin allergy in some rare cases.
It is generally considered as safe to use during lactation, however consult your doctor for the right advice.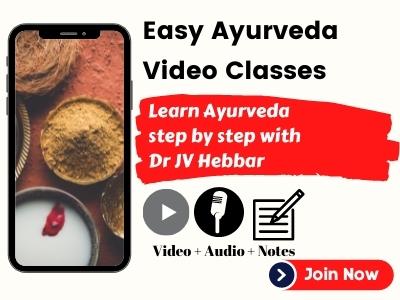 Can this product be applied after steam therapy?
No. Oil is best applied before steam therapy. This is as per basic Ayurvedic principles.